New Mercedes-Benz EQC.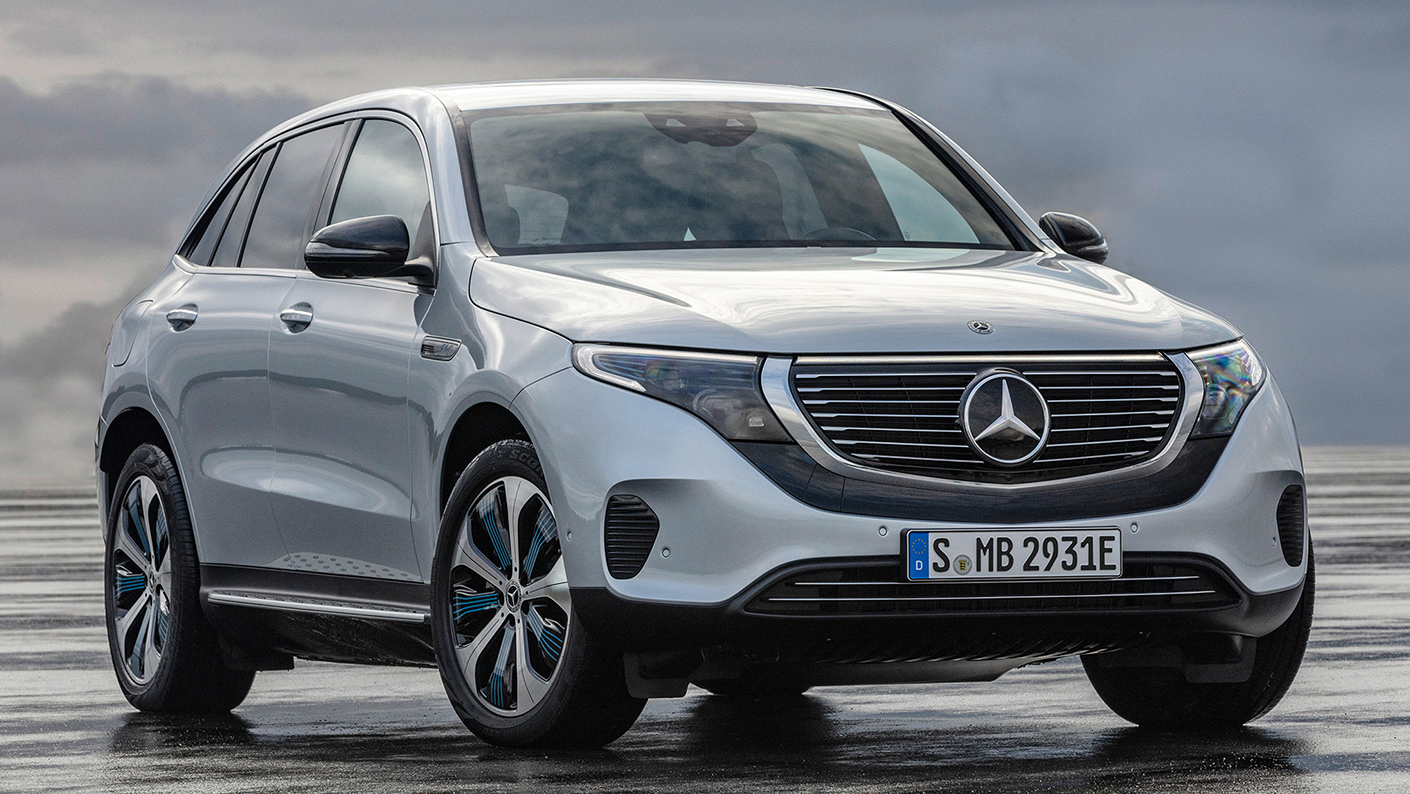 The Mercedes-Benz EQC represents the official launch of the new EQ sub-brand. EQ will feature a wide range of models, including fully electric vehicles, EQ Power hybrid vehicles, and EQ Boost technology. This technology gives traditional fuel-powered engines an added boost of performance while recuperating energy generated when driving.
With the EQC, you get a luxury sport utility vehicle that not only stands out for its 100% electric engine but also because it preserves the essence and personality of the Mercedes-Benz brand despite being eco-friendly.
In simple terms, the new EQC may be an electric vehicle, but it's 100% Mercedes-Benz in its refinement and DNA.
400 kilometres of range for the new Mercedes-Benz EQC.
The Mercedes-Benz EQC features an 80-kWh battery that serves as the heart of its all-electric powertrain. Two electric motors power the new EQC, with one positioned on each axle. The end result is an electric luxury SUV with impressive power and all-wheel drive.
Net power output is 402 horsepower and 564 pound-feet of torque, which should be capable of getting to 100 km/h in less than 5.0 seconds.
The range is estimated to be 450 kilometres on the European cycle and, although we don't have official numbers for Canada just yet, is estimated to be around 400 kilometres. In other words, you'll be able to complete your daily and even weekly commutes in the EQC without having to worry about range or charging it every day.
Charging with the EQC is made to be as simple and efficient as possible. A completely depleted battery will take between 10 to 11 hours to charge on a traditional 240-volt outlet while a fast-charging DC cable will charge your battery up to 80% in only 40 minutes.
Made to be a luxury SUV before an electric SUV, the new EQC features the interior space and versatility of a traditional Mercedes-Benz GLC.
Contact us today to stay updated on the brand new Mercedes-Benz EQC.