2019 Mercedes-Benz A-Class.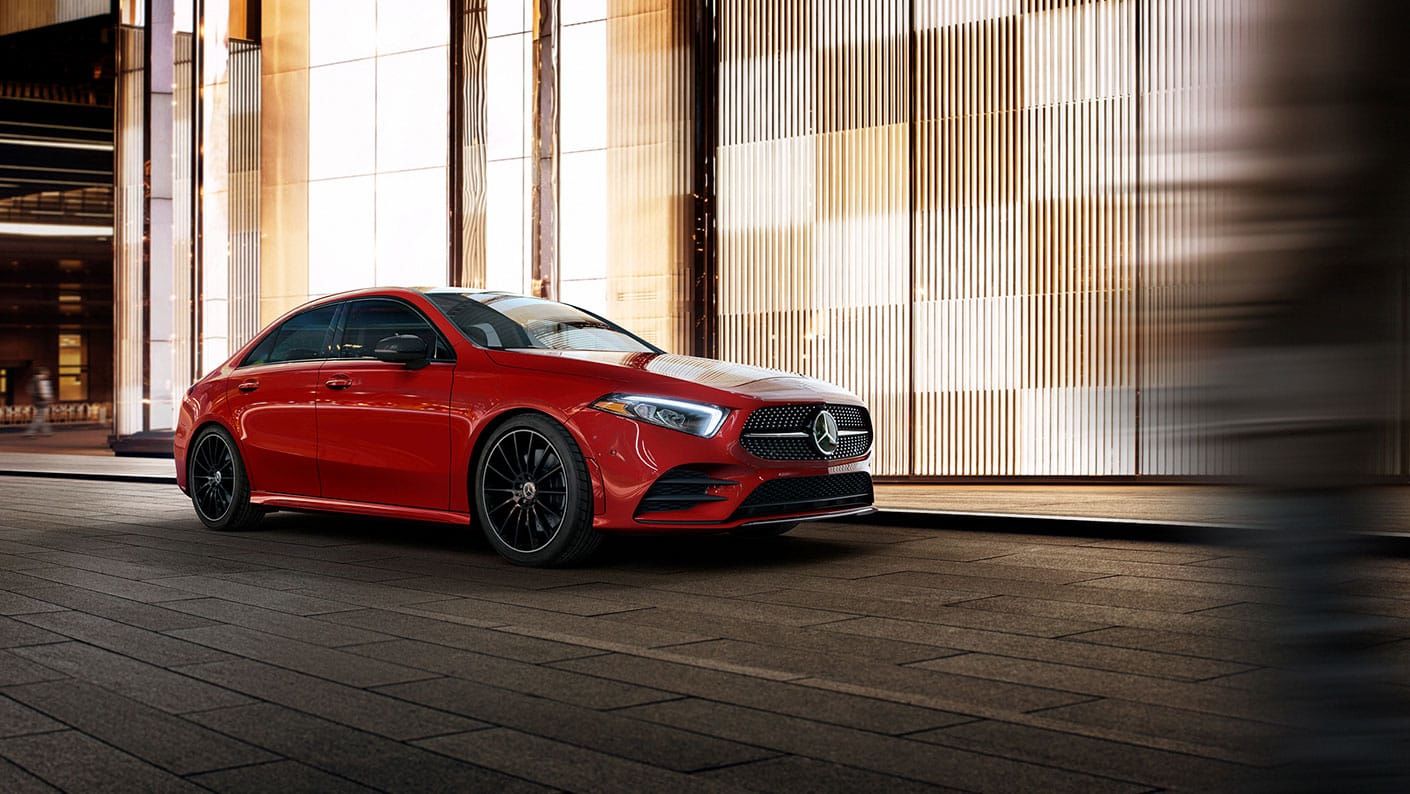 The 2019 Mercedes-Benz A-Class was unveiled for the first time last March at the Geneva Auto Show and it's now available in Canada for the first time. The A-Class is positioned as the new entry-level model in the Mercedes-Benz lineup, but we're sure you'll agree that there's nothing entry-level about the new A-Class.
Power and technology combine to provide exceptional value.
Starting at $35,990, the 2019 Mercedes-Benz A-Class can also be equipped with 4MATIC all-wheel drive for $37,990. Power comes from a 2.0-litre, turbocharged four-cylinder engine making 221 horsepower and 258 pound-feet of torque, which is good enough to get to 100 km/h in 6.2 seconds.
The specs certainly check out on the 2019 Mercedes-Benz A-Class. You get both power and fuel economy combined with available 4MATIC AWD stability at a price that's packed with value.
Better yet, you also get some exclusive features in the new 2019 A-Class starting with the new Mercedes-Benz User Experience (MBUX) system. Although other Mercedes-Benz vehicles will offer the MBUX infotainment system soon enough, the A-Class will be the first to feature it in Canada. That's saying a lot about how Mercedes-Benz sees the A-Class and how it aims to position the model in North America.
MBUX is essentially an infotainment system paired with a personal assistant. Using the voice command "Hey, Mercedes," you can speak directly to it as you would if it was a person in the car with you.
If you want to adjust the climate controls, all you have to do is say "Hey, Mercedes, it's warm in here" and the car will lower the temperature. That's just one example, but suffice it to say that Mercedes-Benz set out to develop a state-of-the-art infotainment system that would provide the very best voice command interactions on the market, and they succeeded.
Come check out the brand new 2019 Mercedes-Benz A-Class today.