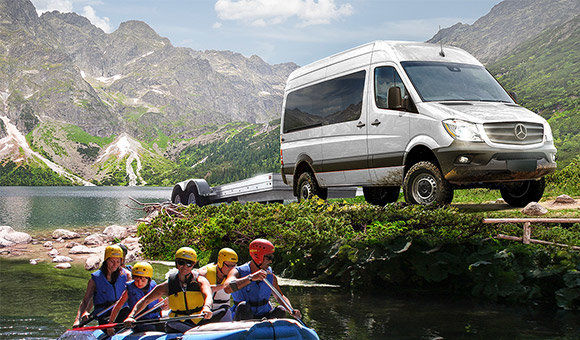 April 04 2019, Kelowna Mercedes-Benz
2018 Mercedes-Benz Sprinter 4x4: The all-purpose van.
There are many vans currently on the market and the majority will meet the needs of the most demanding consumers. Having said that, only one van boasts the added stability of a refined all-wheel-drive system. The 2018 Mercedes-Benz Sprinter 4x4, a van offered in eight versions and available from $53,400 before incentives, is this van. With the Sprinter 4x4, Mercedes-Benz meets the needs of van owners who need to travel regardless of road...
Read more