News and Events
Congratulations Chris! – February 2023
Congratulations to Chris Neves for being named the 2023 Presidents Circle for Service Manager by Mercedes-Benz Canada. This is the 2nd year in a row for Chris and we are beyond proud of him and the work that our entire fixed operations team has done year after year. Congratulations, Chris! Thank you for all the hard work you do every day!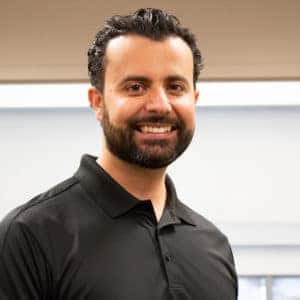 BBQ at Mercedes-Benz – February 2023
Our service and parts department at the Kelowna Mercedes-Benz store enjoyed a delicious BBQ hosted by James Harris, Assistant Service Manager, for all the hard work they do every day. What a nice treat!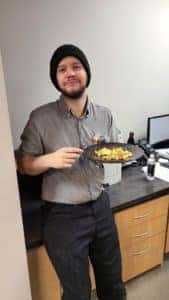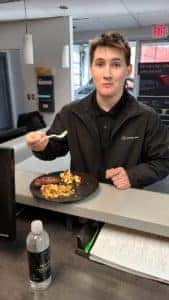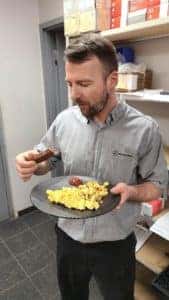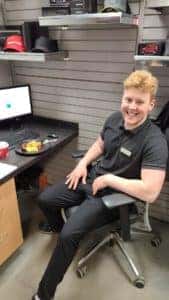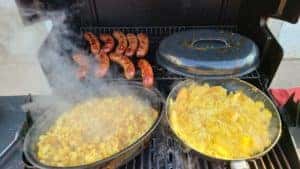 Music is the language of the soul – February 2023
Happy to share that our very own Chris Falvo & Cory Myraas (KMB) participated in the Fireside Festival this past Sunday, February 5th. The Fireside Festival was created as an animated space for people to re-invite joy into the grey months of the year. Our Kelowna Mercedes-Benz store was one of the sponsors of the show and provided a ride to some artists in the 2023 Mercedes-AMG® G 63 from the airport to the show. What a great way to support local artists, staff members, and culture!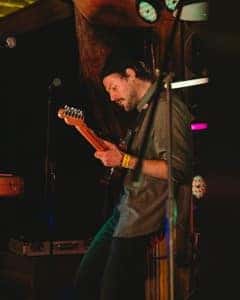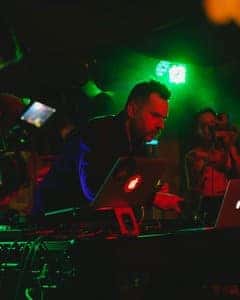 Big Achievements – January 2023
A special congratulations is in order for our newly certified red-seal technician, Keydon Braybrook! We are so proud of your big achievement! Keydon has been with Kelowna Mercedes-Benz for 5 years now. He originally came to us from Kal Tire as a lube/tire technician and became an apprentice shorty after. Keydon has put a lot of time and dedication over the years supporting the shop, he continuously gained product knowledge and year after year tuned his skills and challenged himself by taking on more complex repairs. You are an example of hard work pays off, Keydon! We love to see you growing and building a career with us!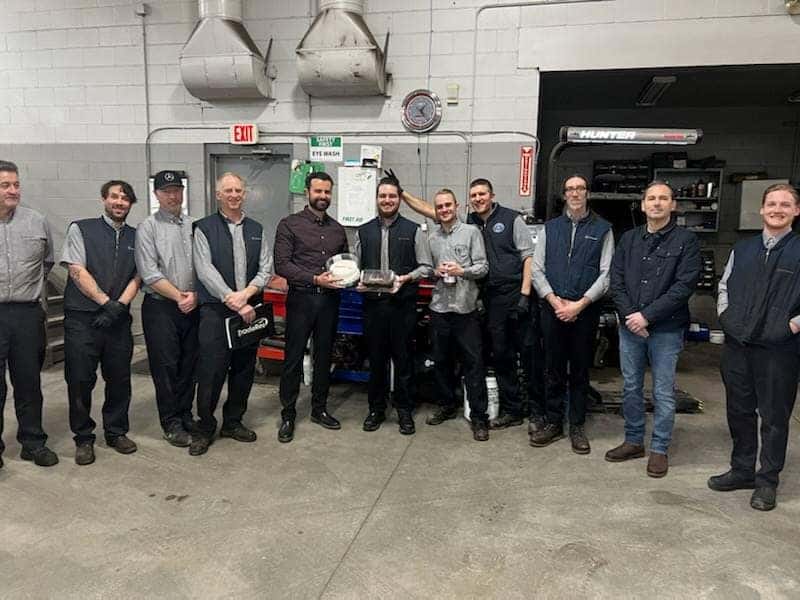 Kelowna Mercedes-Benz # 3 in Canada – January 2023
Congratulations Kelowna Mercedes-Benz team for an outstanding CEI! Our dealership ends the year #3 in Canada for Combined Sales and Service at a score of 4.89/5.00 and 51.68% completion which is the highest in the country.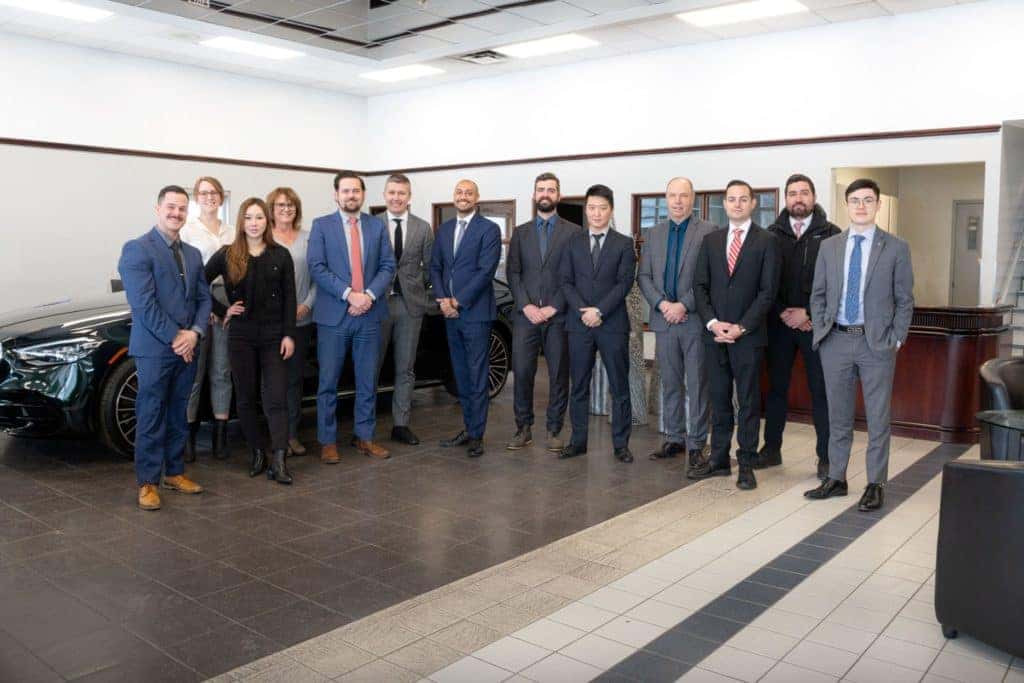 2022 Sentes President's Award Winners – January 2023
Please join us in congratulating the following 4 staff members who have been recognized as '2022 President's Award' winners within the sales teams at Sentes Automotive. Special CONGRATULATIONS to Adam Boast (Kelowna Infiniti Nissan) for being the 'Wildcard Winner' with 174.5 vehicles sold.
Mark Samson 1st place (Kelowna Infiniti Nissan), Adam Boast 2nd place (Kelowna Infiniti Nissan), Maggie Foun 3rd place (Kelowna Mercedes-Benz), and Colton Steeds 4th place (Lexus of Kelowna)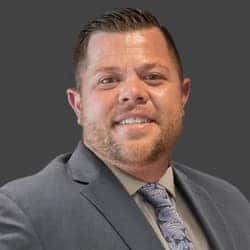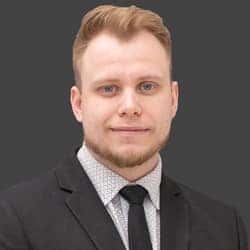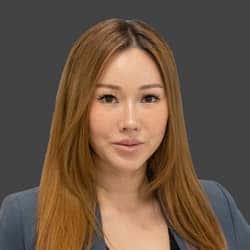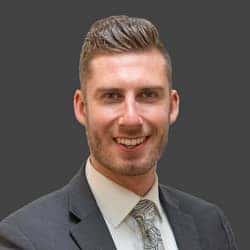 Starting The Year On the Right Foot – January 2023
Our Lexus of Kelowna staff was surprised by the Kelowna Chamber of Commerce with delicious treats as a random act of kindness on Monday, January 16th, known as Blue Monday. Blue Monday refers to the time of year when the excitement of the holidays are over, holiday bills start to roll in, and the dreary winter weather starts to weigh on people's mental health. Sentes Automotive paid forward a random act of kindness by bringing lunch to another local business; our IT partner, Northern Computers. Let's keep the positivity rolling by making 2023 the 'Random Act of Kindness' year!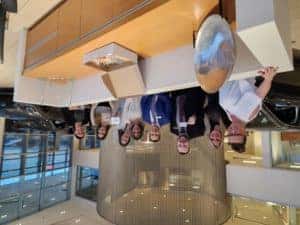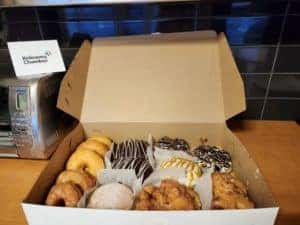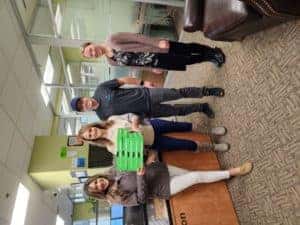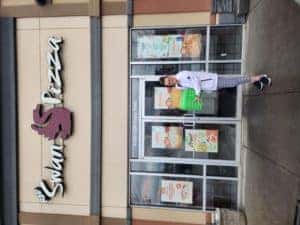 Christmas Party – December 2022
Our Sentes Holiday Party took place on December 3rd at Big White resort. It was a celebration dedicated to all our staff members for their enthusiasm and dedication they all brought in 2022. We look forward to an incredible and successful 2023.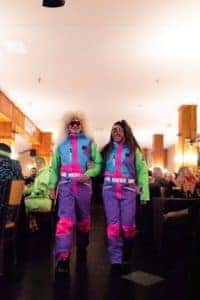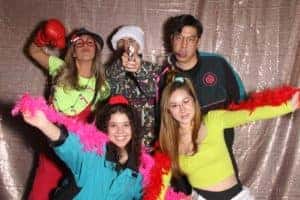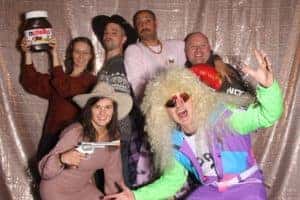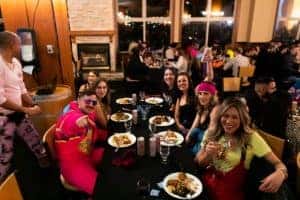 Christmas Potluck & Gift Exchange – December 2022
Christmas is a time to have fun and enjoy the holiday spirit, that is why our stores enjoyed delicious treats and exchanged gifts as part of the festivities. Thank you to everyone for participating in all the fun, we already can't wait for next year!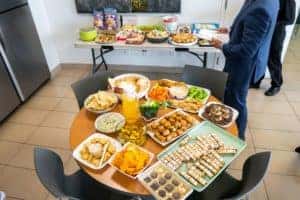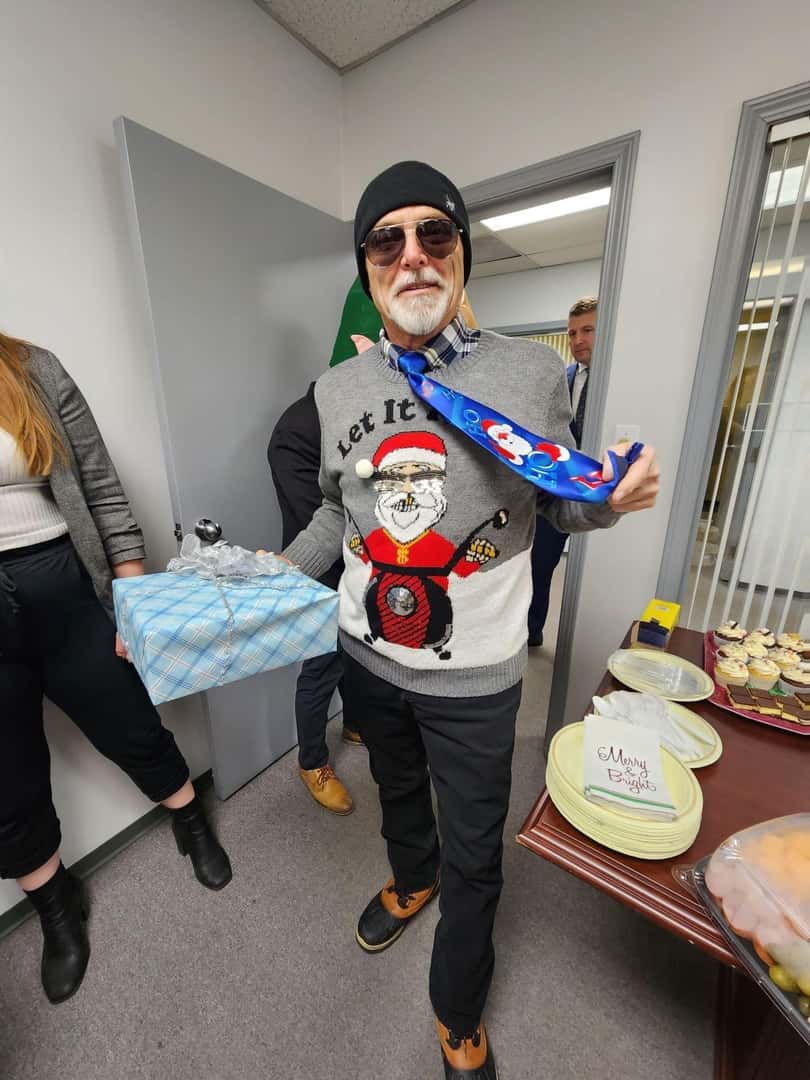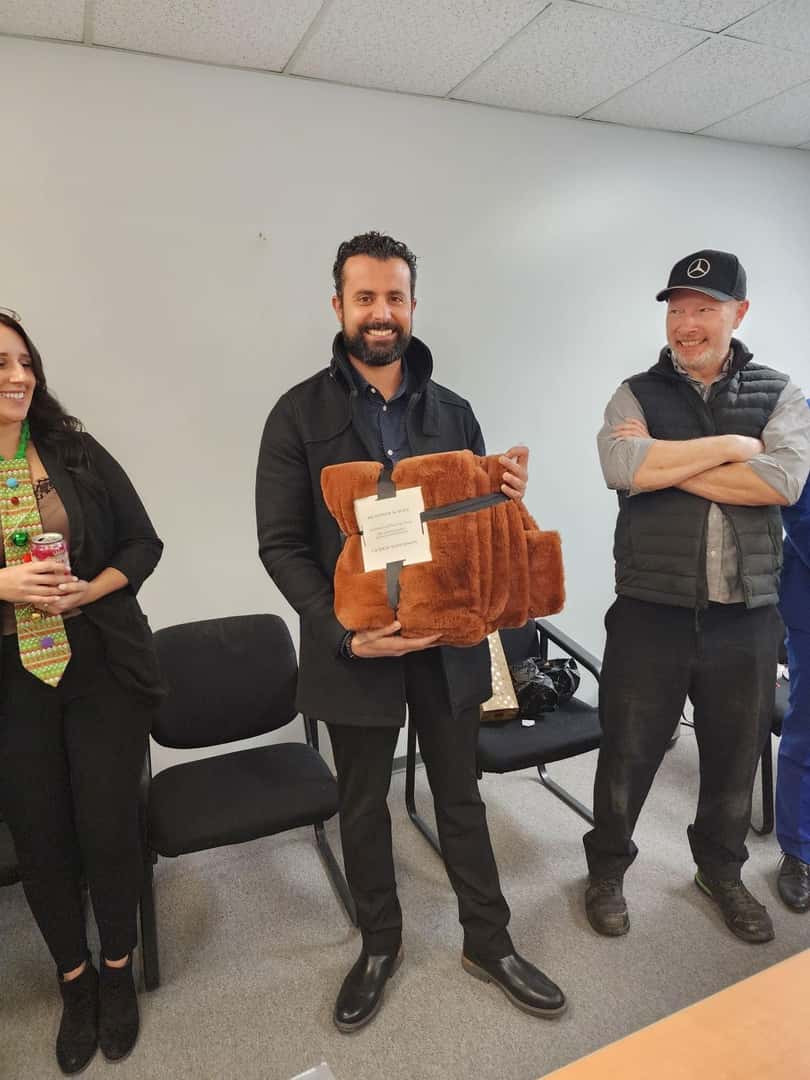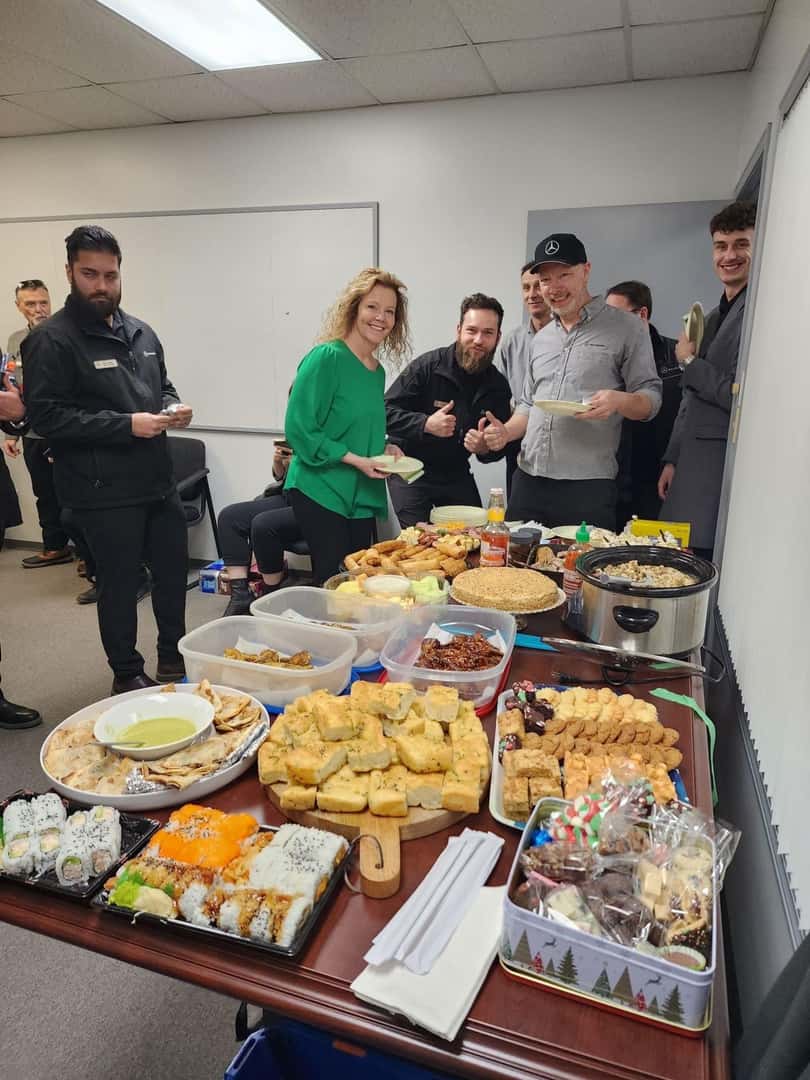 Santa at Sentes – December 2022
We had two very special guests stop by our Lexus of Kelowna dealership to have some family fun and spread the Christmas cheer! A special thank you to Chris Neves (Fixed Operations Manager at Kelowna Mercedes-Benz) and Sam Kaloti (General Manager Kelowna Mercedes-Benz) who played the roles of Santa Clause and The Grinch and volunteered their time to help raise donations for families in need this year. A big shout out to everyone who donated, came out in support of a good cause and for some fun!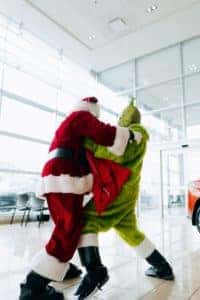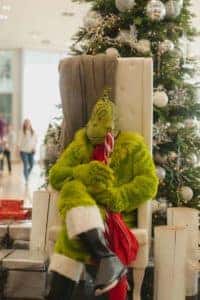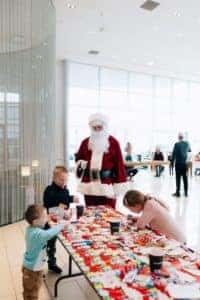 Service Valet/Detail Appreciation – December 2022
We celebrated the detail and service valet teams of our stores as an appreciation for the outstanding work they do every day. Hard working employees like all of you make this company what it is today. Thank you for bringing your best to work every single day! Our detail and service valet crew enjoyed an exciting night of bowling and delicious food at 'Pins and Pints' in West Kelowna.
We are constantly impressed by your performance. Thank you for your hard work!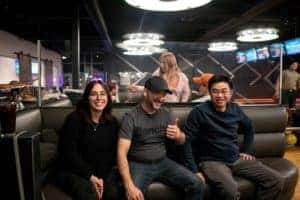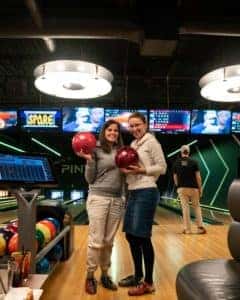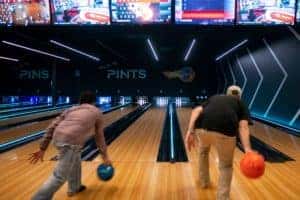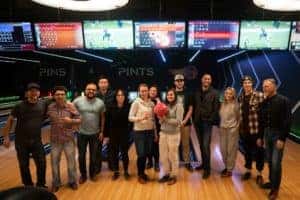 Naloxone Training – November 2022
Pamela Pearson, our Director of Internal Operations, and a few staff members attended The Commerce ConneX Event at 'The Bridge Youth & Family Services Society' sponsored by the Kelowna Chamber. The team had the chance to learn about overdose prevention and how to best react when faced with those situations as well as how to correctly administer Naloxone when needed. Thank you to those who participated and learned more about overdose awareness.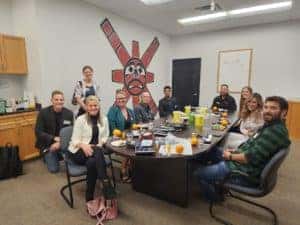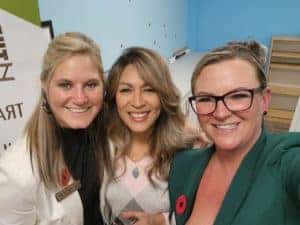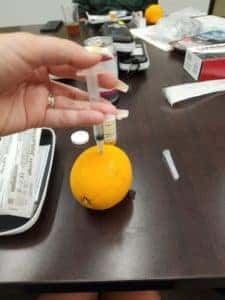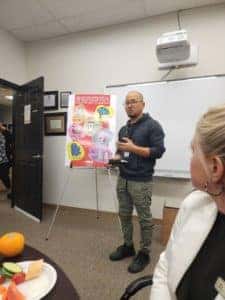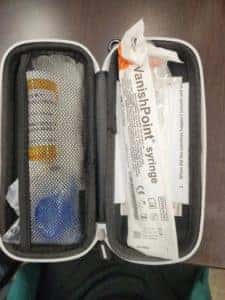 Technician Appreciation – November 2022
The month of October we celebrated the technician team, as an appreciation for all they do everyday for our company. We know how hard you all work to deliver the best service to our customers. Your valuable knowledge and unique skillset in the automotive industry and determination certainly makes an impact on results and performance to this company. Our technicians enjoyed a night of bowling and beer at Pins and Pints in West Kelowna.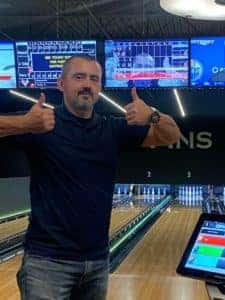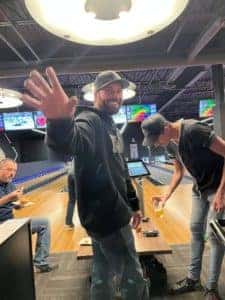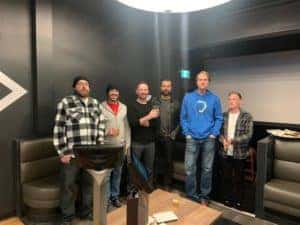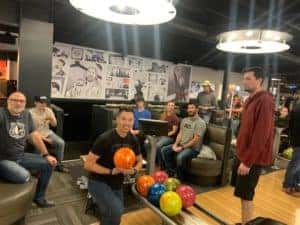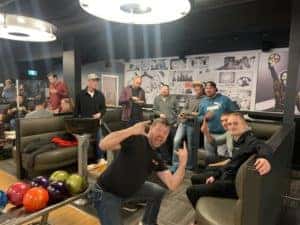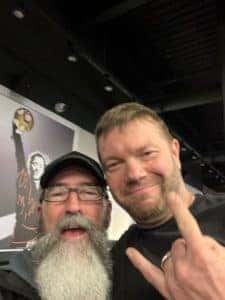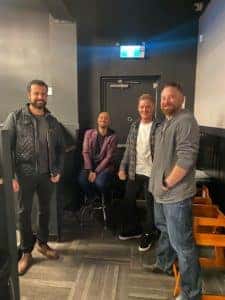 Change is the only constant in life – October 2022
Kelowna Mercedes-Benz is constantly innovating to always deliver the best experience to their customers. Our parts and service department had a meeting to discuss how processes can be improved to optimized results and provide the very best service we can this upcoming year.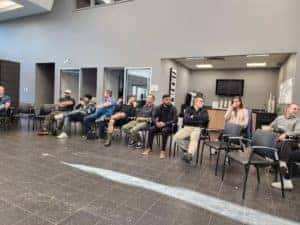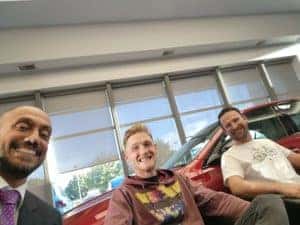 Finance Appreciation – October 2022
The month of September we celebrated the Finance Manager team of our Kelowna and Vernon stores, as an appreciation for all the hard work they do everyday. Our amazing Finance managers had a great dinner at The Modest Butcher – Kitchen + Market at the Mt. Boucherie Winery. Thank you Finance team for being so awesome and all your hard work!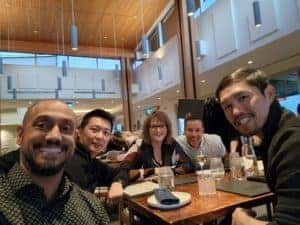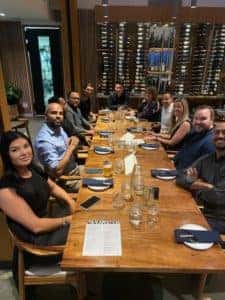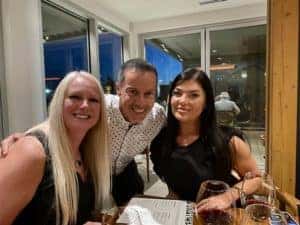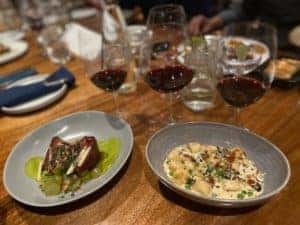 Goodbye BBQ Season – September 2022
Looks like the weather is starting to cool down and with it all the summer fun and activities, including BBQ's. But don't worry, we will still have a lot of fun this fall season! Who is ready for Halloween?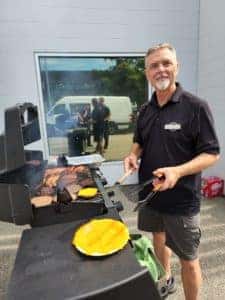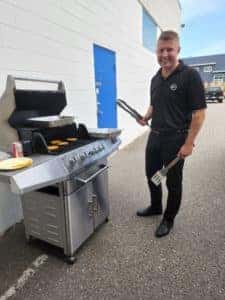 Pamela Pearson, our famous celebrity – September 2022
Talk about being famous and popular! Our very own Director of Internal Operations, Pamela Pearson, was featured in the 'Level Up' Magazine for the month of August! Congratulations Pam! We are so lucky to have the honor to work with you. Hard work pays off, no doubt!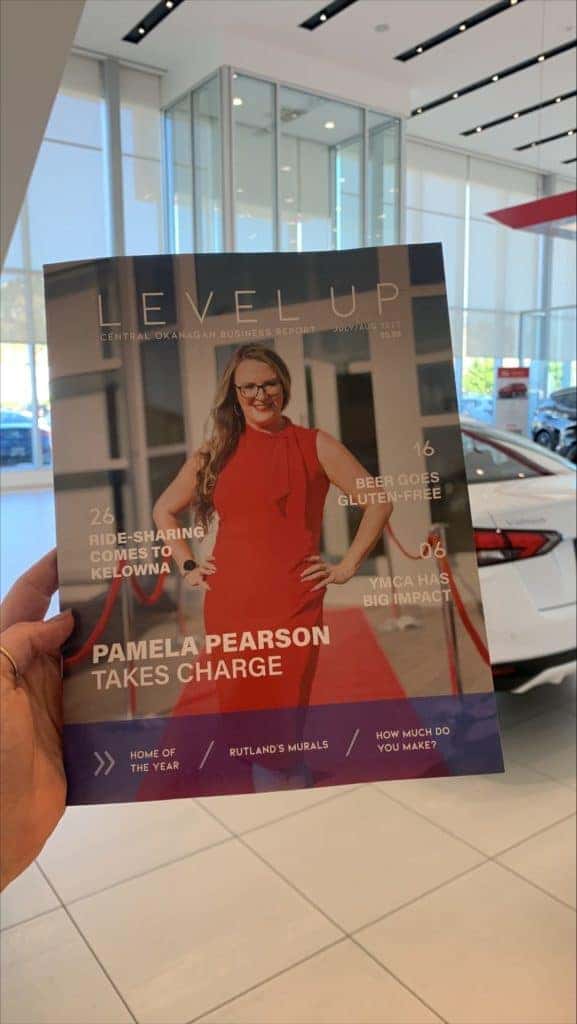 Talk about commitment! – August 2022
Our very own Trevor Springman and Chris Falvo (Kelowna Mercedes-Benz) got such cool tattoos recently. Chris Falvo, after his 1 year anniversary working for Sentes Automotive, got the Mercedes-Benz logo on his leg. Wow Chris! You are a true ambassador of the 'the best or nothing' brand. We love it!
Earlier this year, Trevor was sent to represent Sentes Automotive at the Formula 1 race track in Circuit Gilles-Villeneuve in Montreal. He had such a great time that wanted to get the F1 track tattooed on his leg to be reminded of how much fun he had.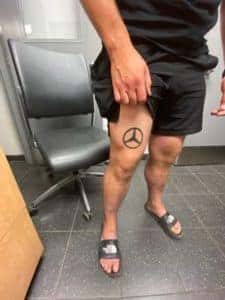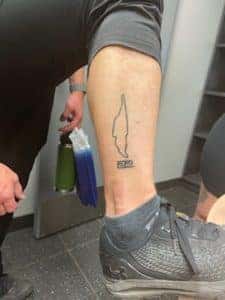 Okanagan College in the house – August 2022
During the month of August, we received some special guests in our Kelowna stores. Three students from the Okanagan College joined us to successfully complete their work term of the Automotive Service Technician Program. They also learned more about the Sentes Apprenticeship Program.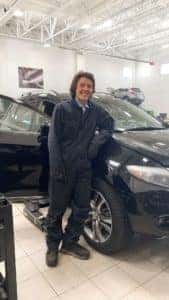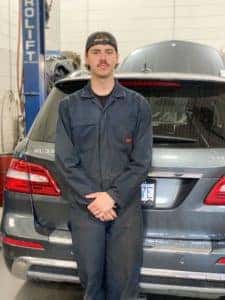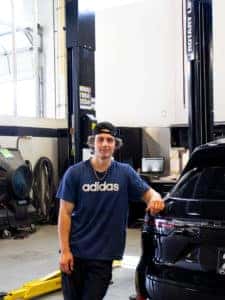 Kelowna Service Staff Appreciation – August 2022
Who says hard work doesn't pay off? This month we celebrate and appreciate our service team from our Kelowna stores with a nice dinner cruise with good music, many laughs and tequila? Thank you, team, for all the hard work you do everyday!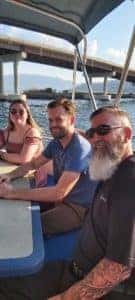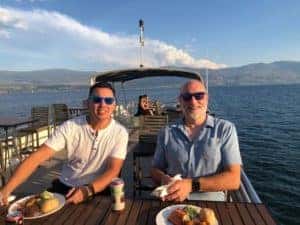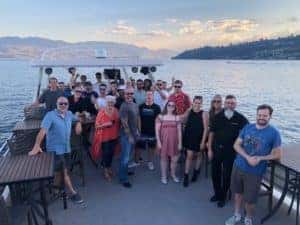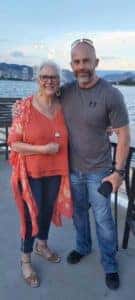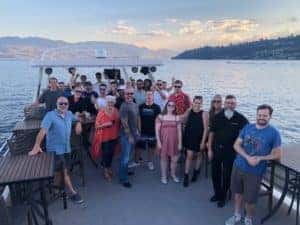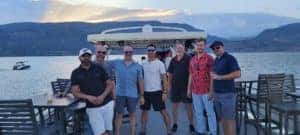 Manager Appreciation Event – July 2022
We had the chance to celebrate our managers at Mission Hill Winery on Saturday July 16th. Each manager was welcomed to join us for a reception out on the Occulus Courtyard and wine-paired dinner out on the Loggia Patio as the sun set over the Okanagan Valley. Thank you for all your hard work. We appreciate everything you all do for your teams and each of your stores.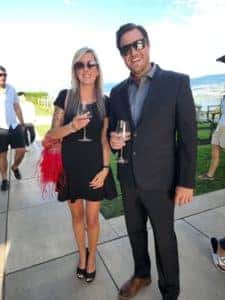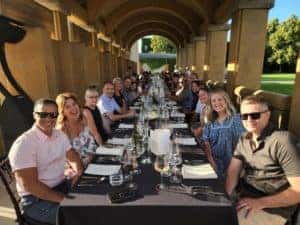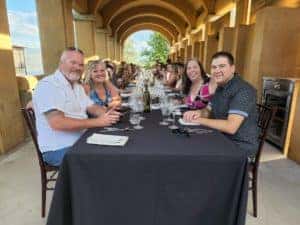 Sales Appreciation – July 2022
The month of July we celebrated the Sales team of our 3 Kelowna stores: Kelowna Mercedes-Benz, Lexus of Kelowna and Kelowna Infiniti Nissan as an appreciation for all the hard work they do everyday. We treated the team to a night out at Freddy's Brew Pub, followed by bowling & beer at McCurdy Bowling Centre. Thank you sales team for being so awesome!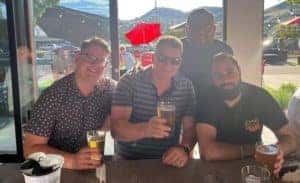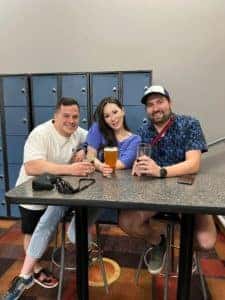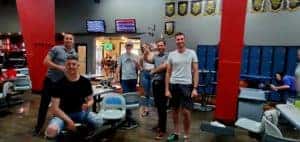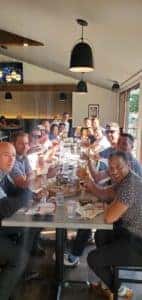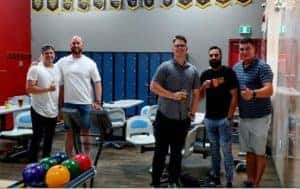 Parts and Service Appreciation – June 2022
On a beautiful sunny morning in the Okanagan, Kelowna Mercedes-Benz Parts and Service departments had a blast at Smitty's restaurant just before work. Chris Neves (KMB Fixed Operations Manager) took the shuttle drivers and all his team for breakfast as an appreciation for setting the all-time record in both Parts and Service departments and all the hard work they do everyday. It was a great opportunity to connect and hangout with the team. What an awesome start of your day!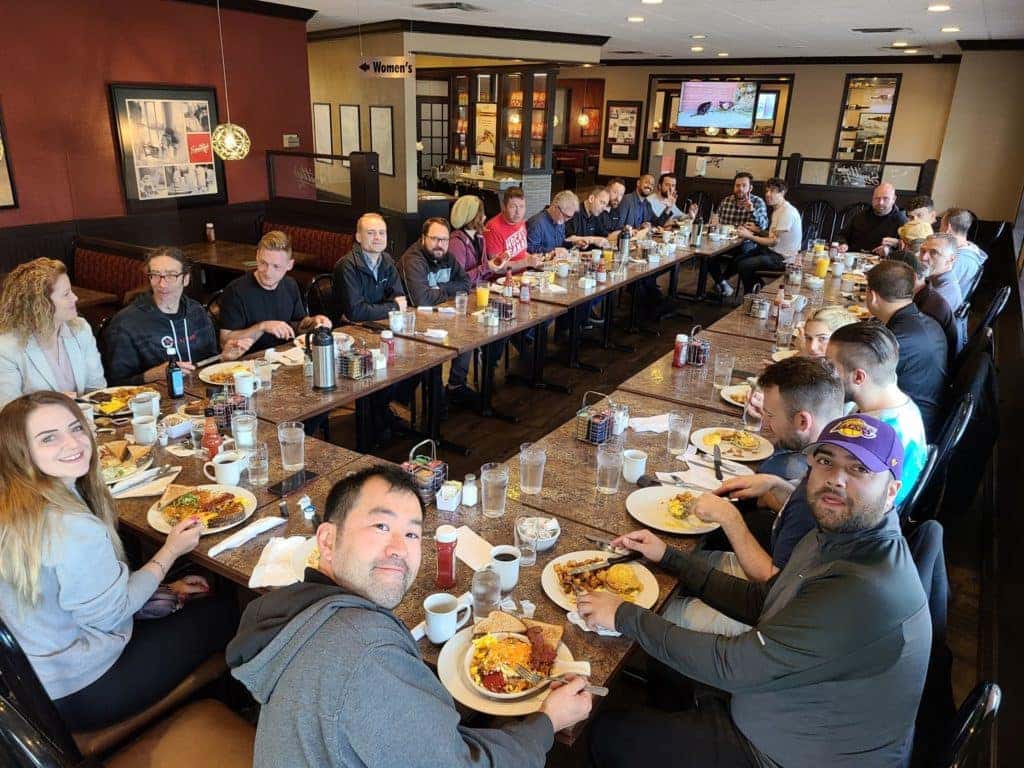 Sentes Automotive supporting the 4th annual Music Fest for MS – May 2022
On May 8th, some of our dedicated staff members golfed on behalf of Sentes Automotive just outside of Vernon, BC at Predator Ridge Golf Club at the Music Fest for MS. The golfers, Garret Thorne, Stasi Raptis (Kelowna Mercedes-Benz), Greg Flemming (Kelowna Mercedes-Benz) took to the greens while our other team members guarded the sponsored hole. We were invited to this tournament by the Klick family to raise awareness and support Tom Klick who was recently diagnosed with MS. His son Ben Klick, a local country musician, has held this fundraiser event for the MS Society of Canada and the 4th annual Music fest (presented by BMO Private Wealth). Tom Klick thanked us for our participation and said that the event was sold out, and they passed the $50,000 fundraising target! We want to thank our team members for participating in this tournament for a great cause and we'd like to draw attention to raising funds for the MS Society of Canada and those that are directly and indirectly affected by Multiple Sclerosis.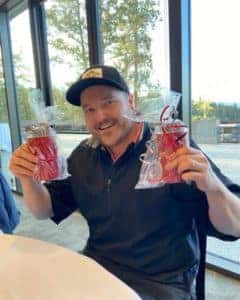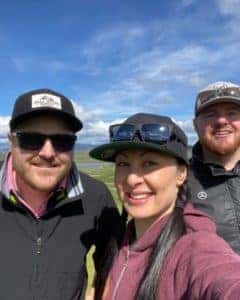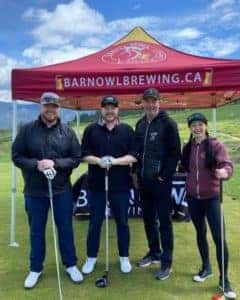 President's Award Trip – May 2022
We celebrated the top Sentes Automotive sales consultants for all the hard work over the last year. In attendance of this trip was Colton Steeds (Lexus of Kelowna), Eric Jameson (Kelowna Mercedes-Benz), Vik Jaiswal (Kelowna Infiniti Nissan), Mark Samson (Kelowna Infiniti Nissan), Dylan Tran (Kelowna Infiniti Nissan), and Calvin Reich along with their spouses. After a two-night stay at Watermark Beach Resort, they finished their adventure at the Kartplex at Area 27 Race Track. Congratulations all!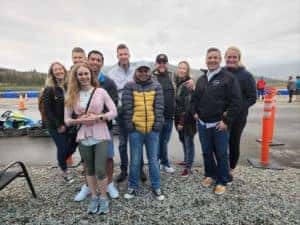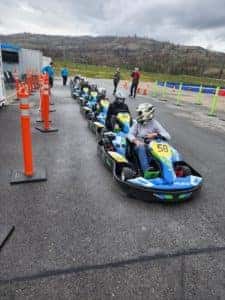 Mercedes-Benz Star Dealer Event – May 2022
To celebrate the 2021 Star Dealer Award for the Kelowna Mercedes-Benz team, we treated the team to a night out at BNA for some food, bowling and photo booth fun. Congratulations on all your hard work to achieve this award!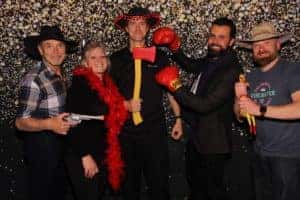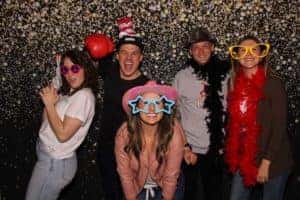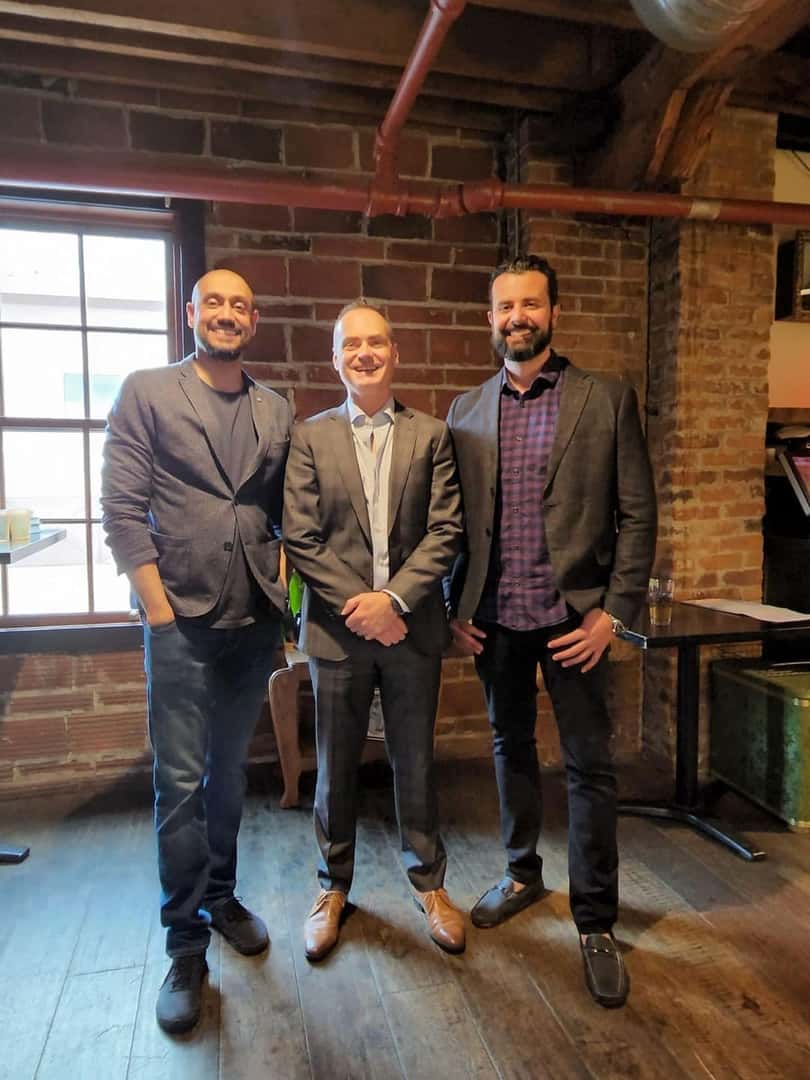 Google Review Contest – May 2022
For the month of April, Kelowna Mercedes-Benz ran a Google review challenge in hopes to gather 80 reviews to go from 4.8 to 4.9/5.00 stars. The team had an exceptional run with this challenge and ended up gathering 53 unique 5 star reviews. The KMB team has a total of 503 reviews as of April 30th, and only needs 27 more to achieve 4.9. There were multiple prizes to be won throughout the month, and GM Sam Kaloti drew names of the final winners. Reviews play an important part of a clients research into a business. We deserve to be recognized for our effort and commitment to excellence. Positive reviews will get you referrals and additional business. Keep up the great work and keep asking for those 5 star reviews and CSI surveys!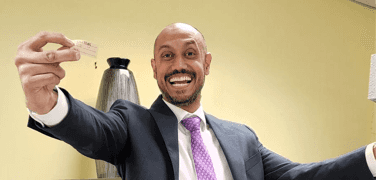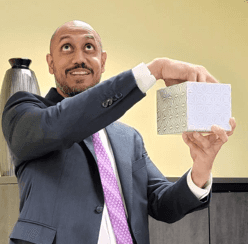 Employee Appreciation Program – April 2022
Throughout April we have continued showing our appreciation for our team members by selecting positions to celebrate and recognize, with a personal touch. This month, we recognized receptionists, sales admins, lot managers, and photographers. We celebrated each person by ordering them lunch from their restaurant of choice, and gifting them a gift card and item from their favorite local spots. We appreciate each and every one of you!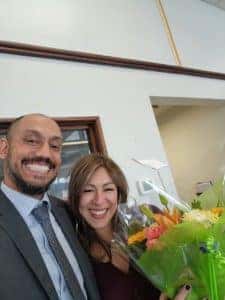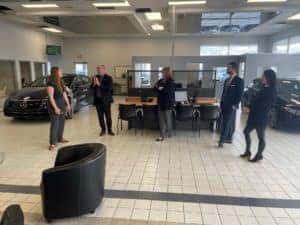 Sentes Ice Skating Day – March 2022
Our team rented out our local ice rink and invited our staff and their families for an open skate with the kids, followed by a staff hockey game!