News and Events
Change is the only constant in life – October 2022
Kelowna Mercedes-Benz is constantly innovating to always deliver the best experience to their customers. Our parts and service department had a meeting to discuss how processes can be improved to optimized results and provide the very best service we can this upcoming year.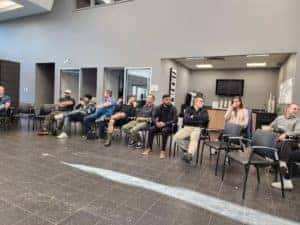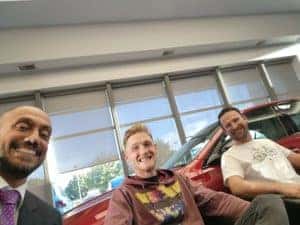 Finance Appreciation – October 2022
The month of September we celebrated the Finance Manager team of our Kelowna and Vernon stores, as an appreciation for all the hard work they do everyday. Our amazing Finance managers had a great dinner at The Modest Butcher – Kitchen + Market at the Mt. Boucherie Winery. Thank you Finance team for being so awesome and all your hard work!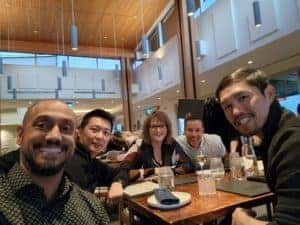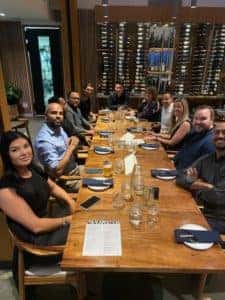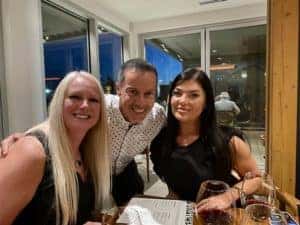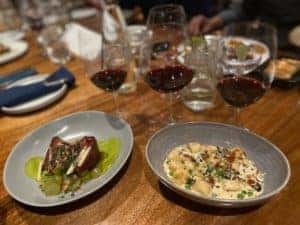 Goodbye BBQ Season – September 2022
Looks like the weather is starting to cool down and with it all the summer fun and activities, including BBQ's. But don't worry, we will still have a lot of fun this fall season! Who is ready for Halloween?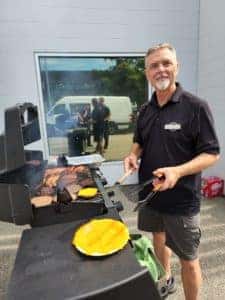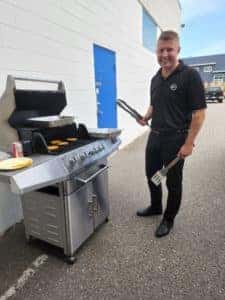 Pamela Pearson, our famous celebrity – September 2022
Talk about being famous and popular! Our very own Director of Internal Operations, Pamela Pearson, was featured in the 'Level Up' Magazine for the month of August! Congratulations Pam! We are so lucky to have the honor to work with you. Hard work pays off, no doubt!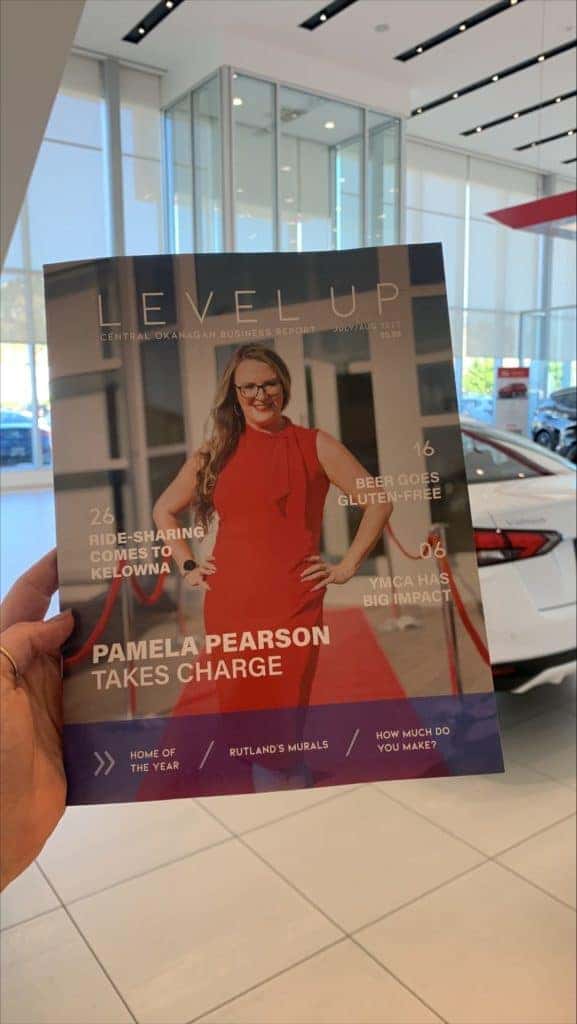 Talk about commitment! – August 2022
Our very own Trevor Springman and Chris Falvo (Kelowna Mercedes-Benz) got such cool tattoos recently. Chris Falvo, after his 1 year anniversary working for Sentes Automotive, got the Mercedes-Benz logo on his leg. Wow Chris! You are a true ambassador of the 'the best or nothing' brand. We love it!
Earlier this year, Trevor was sent to represent Sentes Automotive at the Formula 1 race track in Circuit Gilles-Villeneuve in Montreal. He had such a great time that wanted to get the F1 track tattooed on his leg to be reminded of how much fun he had.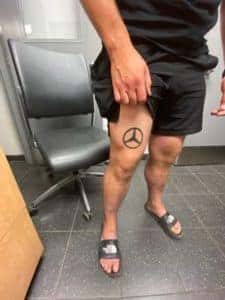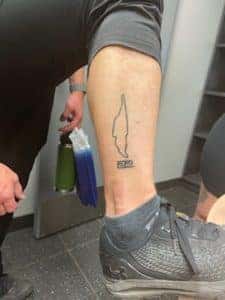 Okanagan College in the house – August 2022
During the month of August, we received some special guests in our Kelowna stores. Three students from the Okanagan College joined us to successfully complete their work term of the Automotive Service Technician Program. They also learned more about the Sentes Apprenticeship Program.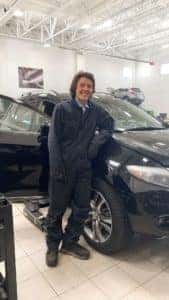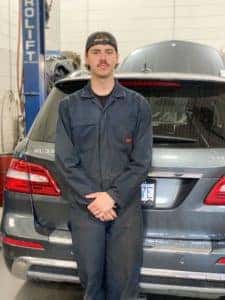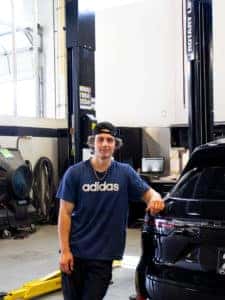 Kelowna Service Staff Appreciation – August 2022
Who says hard work doesn't pay off? This month we celebrate and appreciate our service team from our Kelowna stores with a nice dinner cruise with good music, many laughs and tequila? Thank you, team, for all the hard work you do everyday!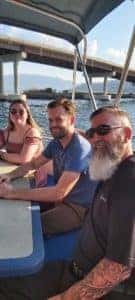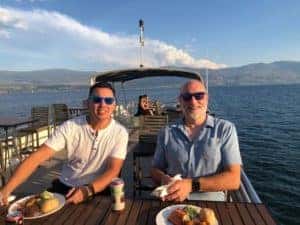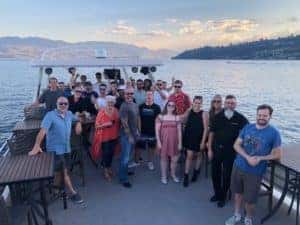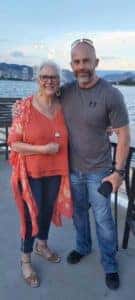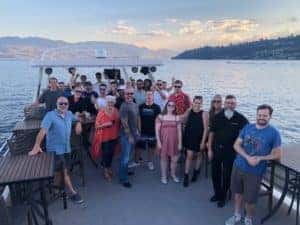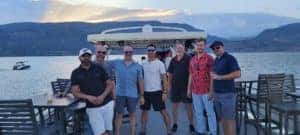 Manager Appreciation Event – July 2022
We had the chance to celebrate our managers at Mission Hill Winery on Saturday July 16th. Each manager was welcomed to join us for a reception out on the Occulus Courtyard and wine-paired dinner out on the Loggia Patio as the sun set over the Okanagan Valley. Thank you for all your hard work. We appreciate everything you all do for your teams and each of your stores.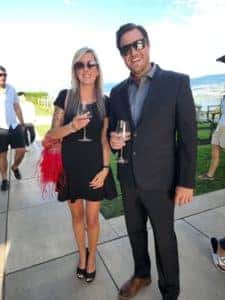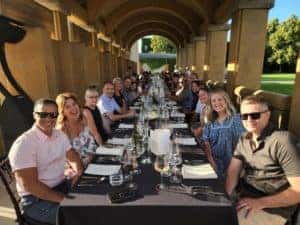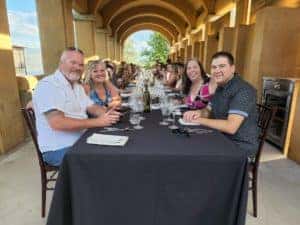 Sales Appreciation – July 2022
The month of July we celebrated the Sales team of our 3 Kelowna stores: Kelowna Mercedes-Benz, Lexus of Kelowna and Kelowna Infiniti Nissan as an appreciation for all the hard work they do everyday. We treated the team to a night out at Freddy's Brew Pub, followed by bowling & beer at McCurdy Bowling Centre. Thank you sales team for being so awesome!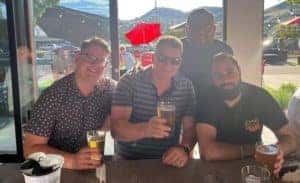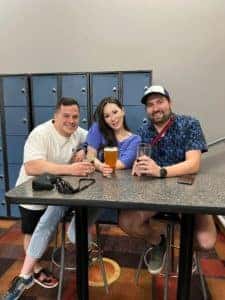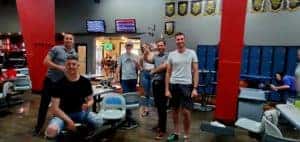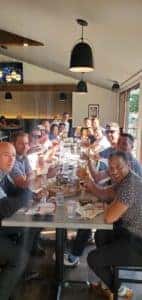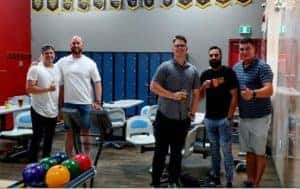 Parts and Service Appreciation – June 2022
On a beautiful sunny morning in the Okanagan, Kelowna Mercedes-Benz Parts and Service departments had a blast at Smitty's restaurant just before work. Chris Neves (KMB Fixed Operations Manager) took the shuttle drivers and all his team for breakfast as an appreciation for setting the all-time record in both Parts and Service departments and all the hard work they do everyday. It was a great opportunity to connect and hangout with the team. What an awesome start of your day!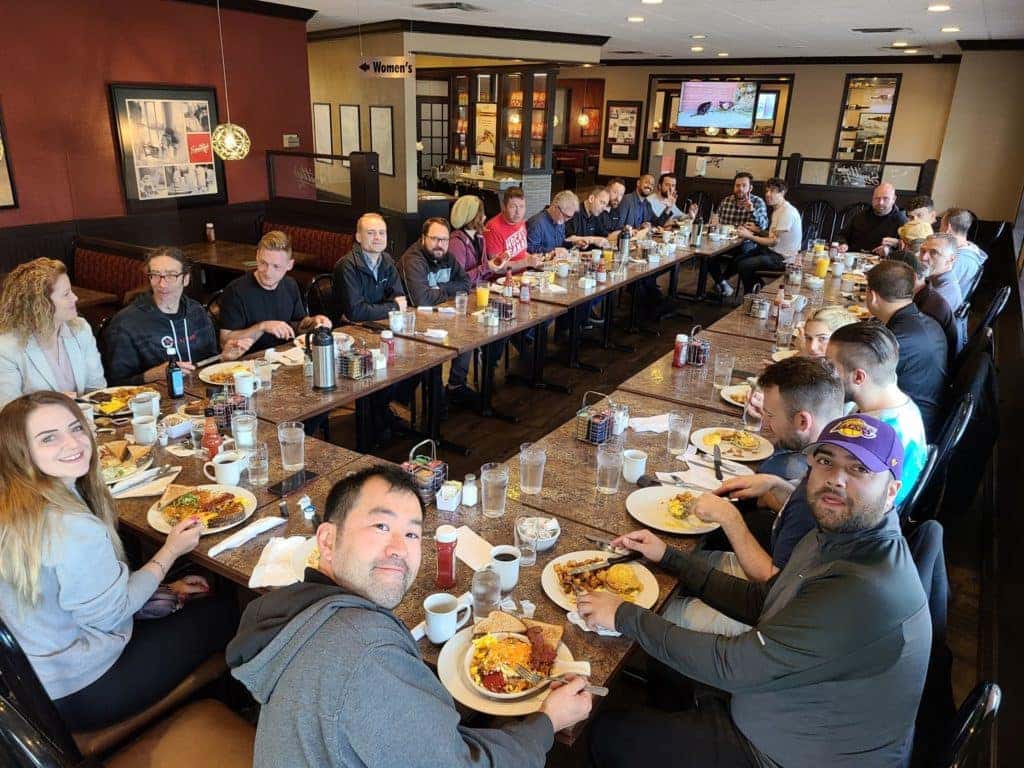 Sentes Automotive supporting the 4th annual Music Fest for MS – May 2022
On May 8th, some of our dedicated staff members golfed on behalf of Sentes Automotive just outside of Vernon, BC at Predator Ridge Golf Club at the Music Fest for MS. The golfers, Garret Thorne, Stasi Raptis (Kelowna Mercedes-Benz), Greg Flemming (Kelowna Mercedes-Benz) took to the greens while our other team members guarded the sponsored hole. We were invited to this tournament by the Klick family to raise awareness and support Tom Klick who was recently diagnosed with MS. His son Ben Klick, a local country musician, has held this fundraiser event for the MS Society of Canada and the 4th annual Music fest (presented by BMO Private Wealth). Tom Klick thanked us for our participation and said that the event was sold out, and they passed the $50,000 fundraising target! We want to thank our team members for participating in this tournament for a great cause and we'd like to draw attention to raising funds for the MS Society of Canada and those that are directly and indirectly affected by Multiple Sclerosis.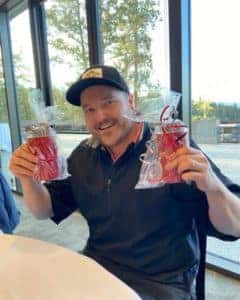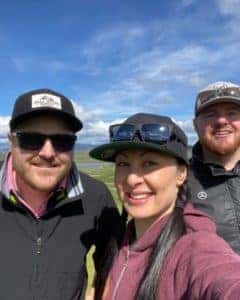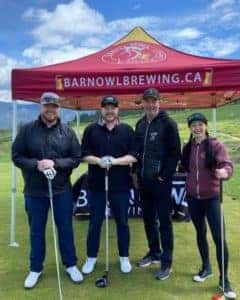 President's Award Trip – May 2022
We celebrated the top Sentes Automotive sales consultants for all the hard work over the last year. In attendance of this trip was Colton Steeds (Lexus of Kelowna), Eric Jameson (Kelowna Mercedes-Benz), Vik Jaiswal (Kelowna Infiniti Nissan), Mark Samson (Kelowna Infiniti Nissan), Dylan Tran (Kelowna Infiniti Nissan), and Calvin Reich along with their spouses. After a two-night stay at Watermark Beach Resort, they finished their adventure at the Kartplex at Area 27 Race Track. Congratulations all!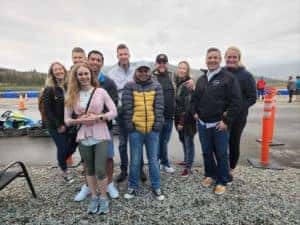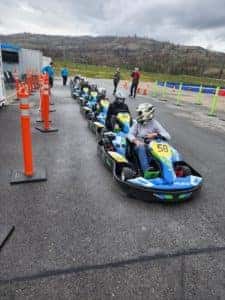 Mercedes-Benz Star Dealer Event – May 2022
To celebrate the 2021 Star Dealer Award for the Kelowna Mercedes-Benz team, we treated the team to a night out at BNA for some food, bowling and photo booth fun. Congratulations on all your hard work to achieve this award!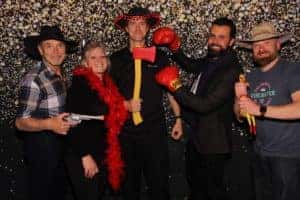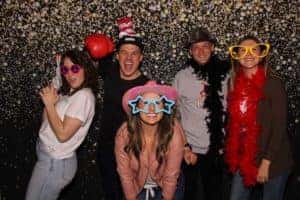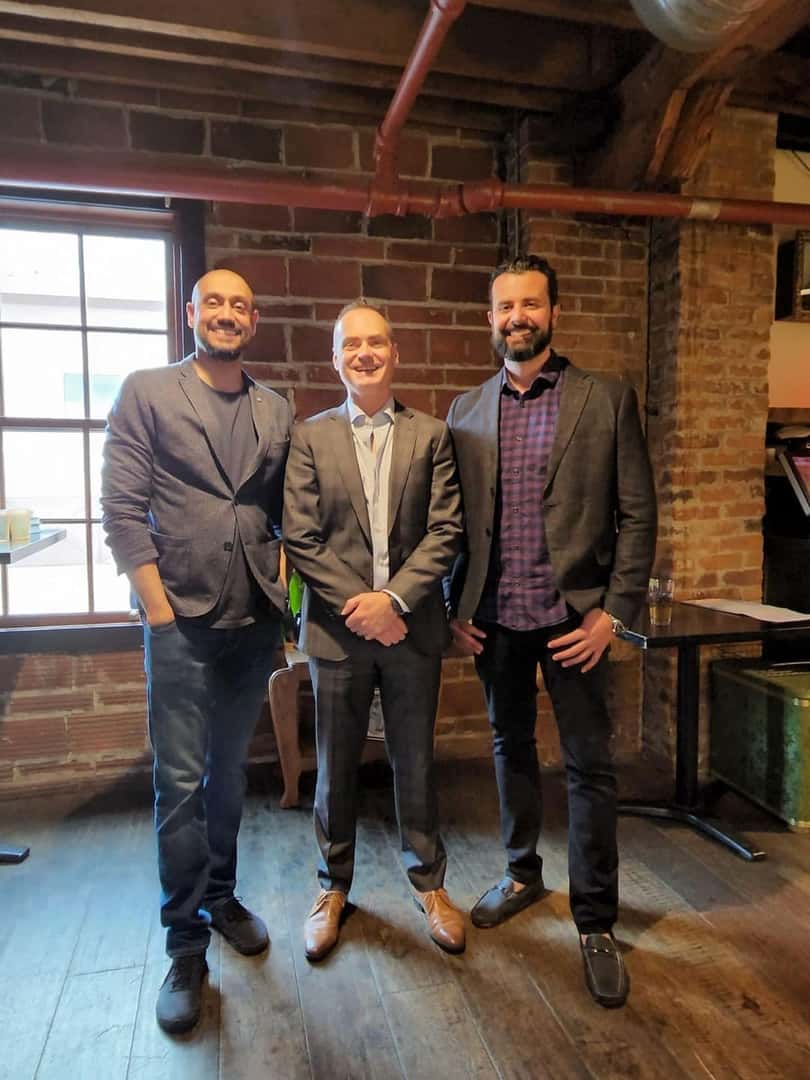 Google Review Contest – May 2022
For the month of April, Kelowna Mercedes-Benz ran a Google review challenge in hopes to gather 80 reviews to go from 4.8 to 4.9/5.00 stars. The team had an exceptional run with this challenge and ended up gathering 53 unique 5 star reviews. The KMB team has a total of 503 reviews as of April 30th, and only needs 27 more to achieve 4.9. There were multiple prizes to be won throughout the month, and GM Sam Kaloti drew names of the final winners. Reviews play an important part of a clients research into a business. We deserve to be recognized for our effort and commitment to excellence. Positive reviews will get you referrals and additional business. Keep up the great work and keep asking for those 5 star reviews and CSI surveys!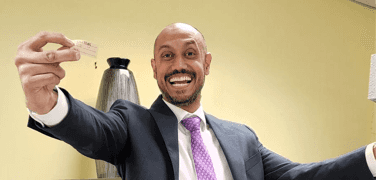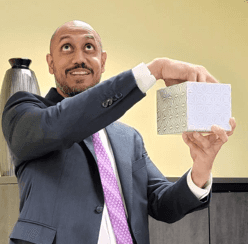 Employee Appreciation Program – April 2022
Throughout April we have continued showing our appreciation for our team members by selecting positions to celebrate and recognize, with a personal touch. This month, we recognized receptionists, sales admins, lot managers, and photographers. We celebrated each person by ordering them lunch from their restaurant of choice, and gifting them a gift card and item from their favorite local spots. We appreciate each and every one of you!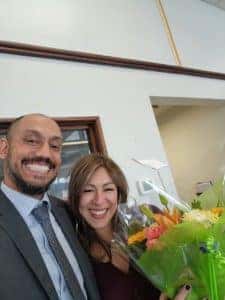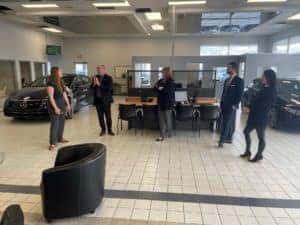 Sentes Ice Skating Day – March 2022
Our team rented out our local ice rink and invited our staff and their families for an open skate with the kids, followed by a staff hockey game!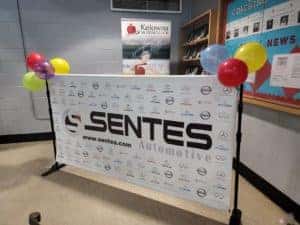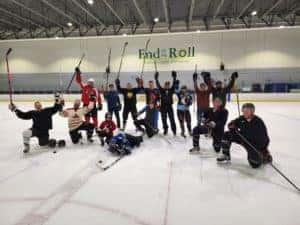 New Mercedes-Benz Ground-breaking – February 2022
On February 15th, 2022 the Kelowna Mercedes-Benz team held an official ground-breaking ceremony to celebrate the start of the new build. In attendance along with our staff was the Fillmore construction team leads, Mayor Colin Basran, Counsellor Maxine DeHart, and a rep from Mercedes-Benz Canada. Thank you to those of you who came out for the photo opportunity! This is the beginning of an exciting and innovative community project.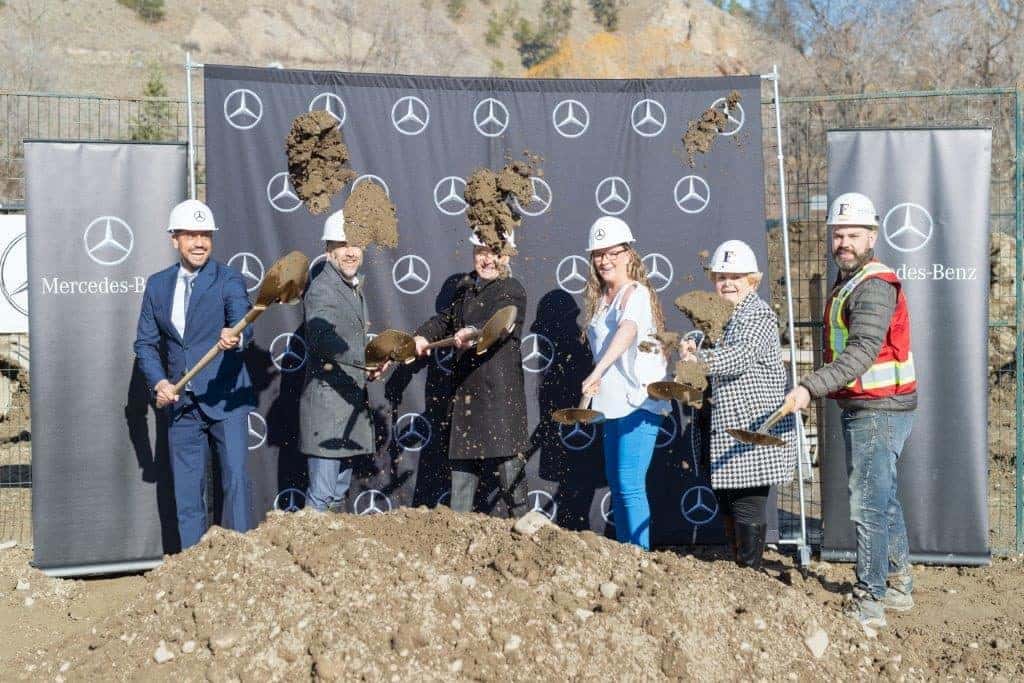 Kelowna Mercedes-Benz Star Dealer Award – February 2022
We are excited and proud to announce that Kelowna Mercedes-Benz has been awarded the Mercedes-Benz Canada Star Dealer Award for 2022! Congratulations to our hard working and dedicated team on their success.


Kelowna Mercedes-Benz #1 in CSI in Canada – January 2022
We are extremely thrilled to announce that Kelowna Mercedes-Benz achieved #1 in customer satisfaction, competing against 52 other dealers in Canada. We are incredibly proud of this accomplishment on behalf of our team.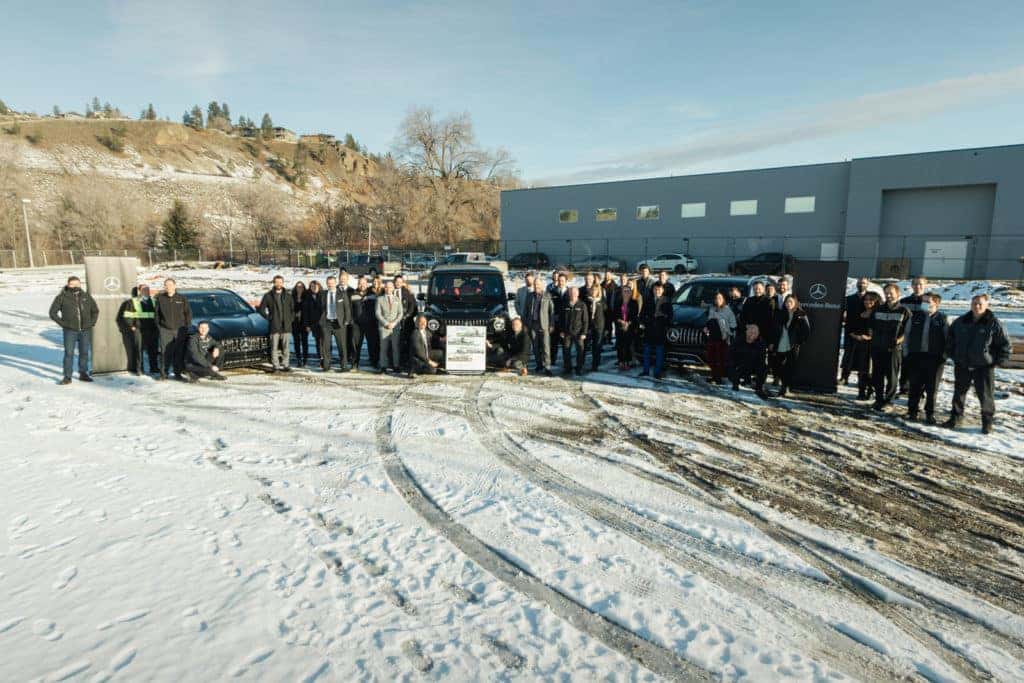 Promotion to General Manager – January 2022
On behalf of Kelowna Mercedes-Benz and Sentes Automotive, we are very excited to officially announce the promotion of Sam Kaloti from general sales manager to the role of dealership general manager. Sam commenced his employment with our team as a sales consultant in the spring of 2008 and has also served as pre-owned vehicle manager, and sales operations manager prior to his time as general sales manager. We couldn't be more proud of Sam's accomplishments and our team is thrilled to see him move into this important leadership role!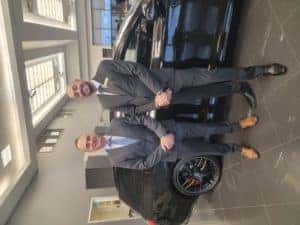 The Grinch Stopped By – December 2021
A few days before Christmas, we had a surprise visitor stop by each of our dealership. We are always grateful for our festive Kelowna Mercedes-Benz General Sales Manager, Sam Kaloti and his holiday cheer.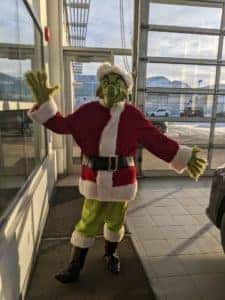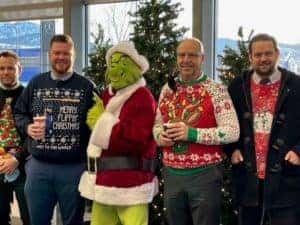 Potluck & gift exchange – December 2021
Every year our Kelowna Mercedes-Benz team looks forward to our annual staff potluck and gift exchange.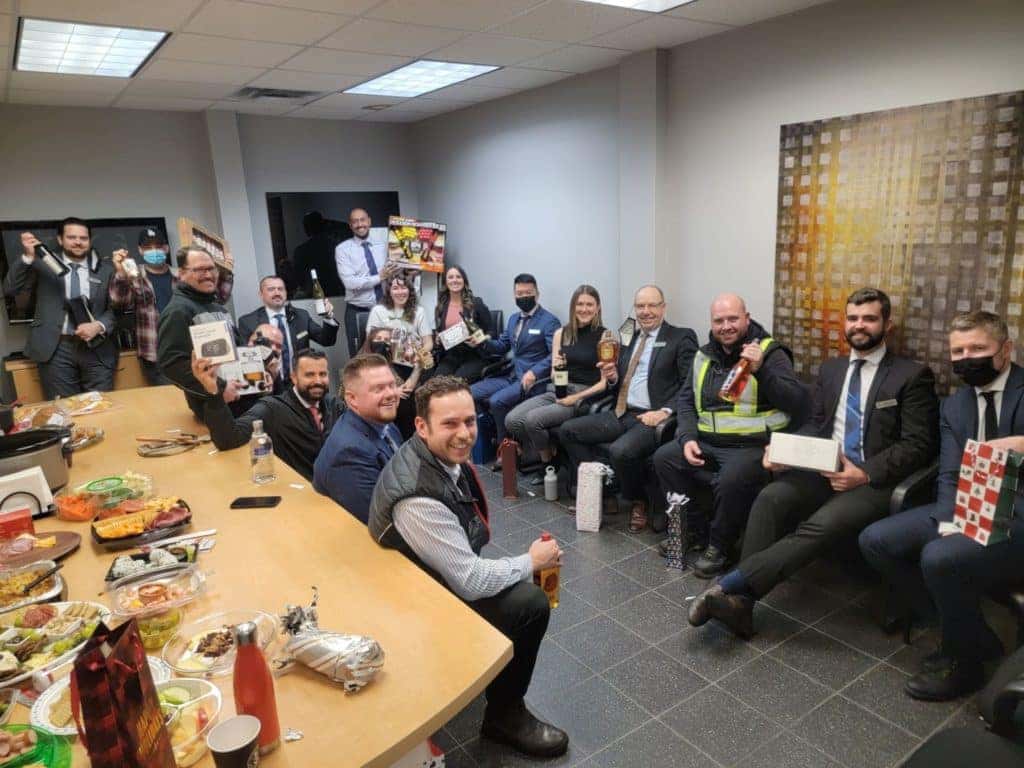 Kelowna Mercedes-Benz Foodbank Donations – December 2021
Each year along with our adopt a family sponsorship, our team collects donations from our generous staff and make a delivery to the local Kelowna foodbank.