News and Events
BC Cancer – Inspired Leadership Series – October 2023
On Thursday September 7th, Adam Rich was the host speaker for the BC Cancer Inspired Leadership Series. Adam presented a history of Sentes Automotive and how leadership fueled the company's growth. All members of BC Cancer – Kelowna were invited to attend this session which included a powerpoint presentation and talk along with an open question session. Adam was proud to share the many milestones and growth of our team and its member at Sentes Automotive and fielded many excellent questions from the crowd. He was honoured at the conclusion of the event with this crystal plaque. $100,000 was donated to BC Cancer, to help build their new Systemic Therapy Suite.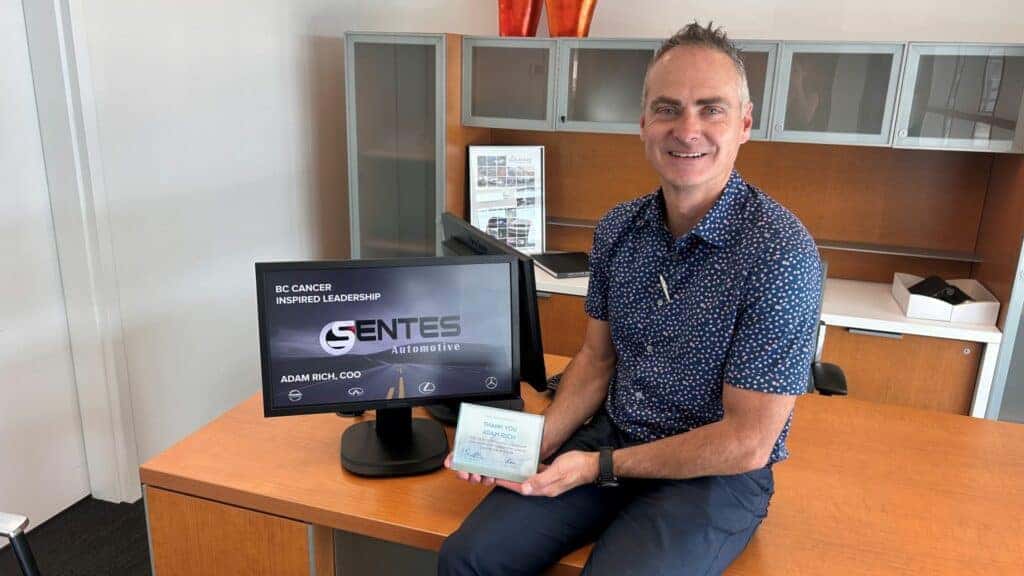 Congratulations on your new vehicle, Olya and Zhenya! – September 2023
In May of 2022 Margot Sentes answered a Facebook post from a 32 year old woman wishing to flee the Ukrainian war and come to Canada. Margot and Rick decided they had the room and took in two young woman. Elena stayed with them for 6 months and Olya for 9 months. Olya became close to Margot and Rick joking that they were her second parents. However in February of this year Olya made the very difficult decision to return to Ukraine. She had married one month into the war and was desperately missing her husband. It took 6 months but finally Olya and Zhenya found a legal way to allow Zhenya, a man of conscription age, to leave Ukraine. After a tense 2 hours at the Ukraine border and another 3 at Polish customs they were granted entrance to Poland. It was 3 am in Poland when Olya phoned Margot to say they made it, they were safe. As soon as Margot knew they were in Poland she began the search for accommodation for the couple. This was right at the worst time of our summer fires. But fortunately Margot found a basement suite. She had saved certain pieces of furniture from the old Mercedes-Benz building. Margot worked on furnishings and preparing the suite for the arrival of Olya and Zhenya. Rick and Margot flew both of them to Kelowna and as a final aid to their start of a new life in Canada Rick and Margot gave them a car.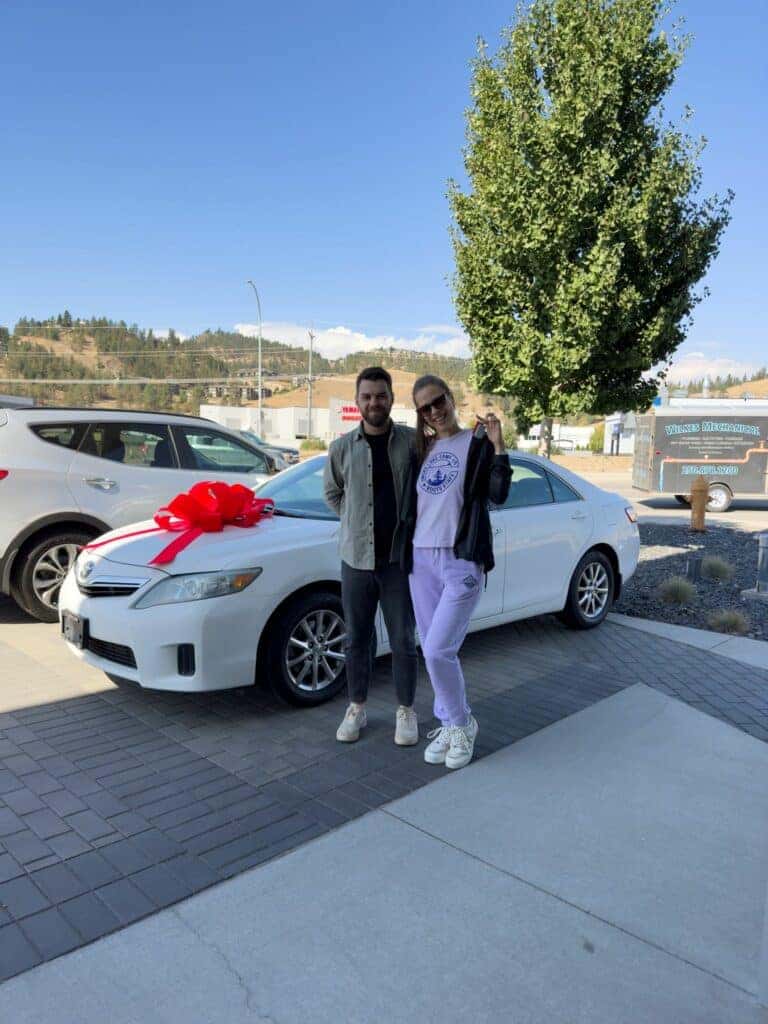 Goodbye, old Kelowna Mercedes-Benz! – September 2023
We officially say goodbye to the old Kelowna Mercedes-Benz building and the previous home of Kelowna Infiniti Nissan.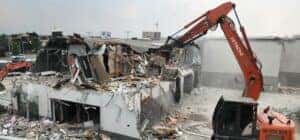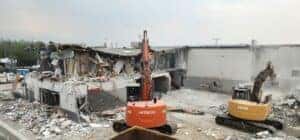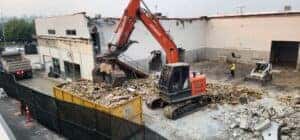 Women in Automotive – September 2023
CADA (Canadian Automobile Dealers Association) recognized our very own Director of Internal Operations, Pamela Pearson, as an inspiration in the industry that we all work in and love. "CADA is proud to highlight Pamela Pearson, an inspiration to all those in the automotive space. Pamela is the Director of Operations for Sentes Automotive in Kelowna, British Columbia. She has been a member of the automotive industry for over 15 years. She is extremely passionate about all things automotive and is an inspiration to all those within the automotive space. CADA is proud to support #WomenInAutomotive."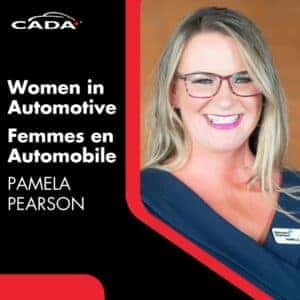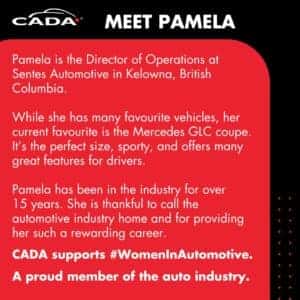 Wishing you all the best, Amanda
This month we say goodbye to our Human Resources Administrator, Amanda Harris, who is moving to Calgary, AB. We are extremely grateful she spent 5+ years with us!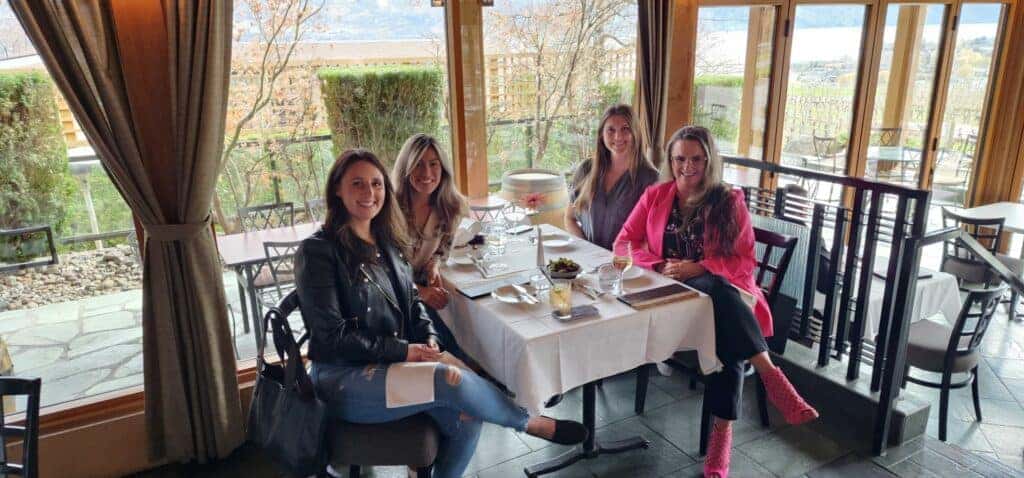 Staff BBQ's – July 2023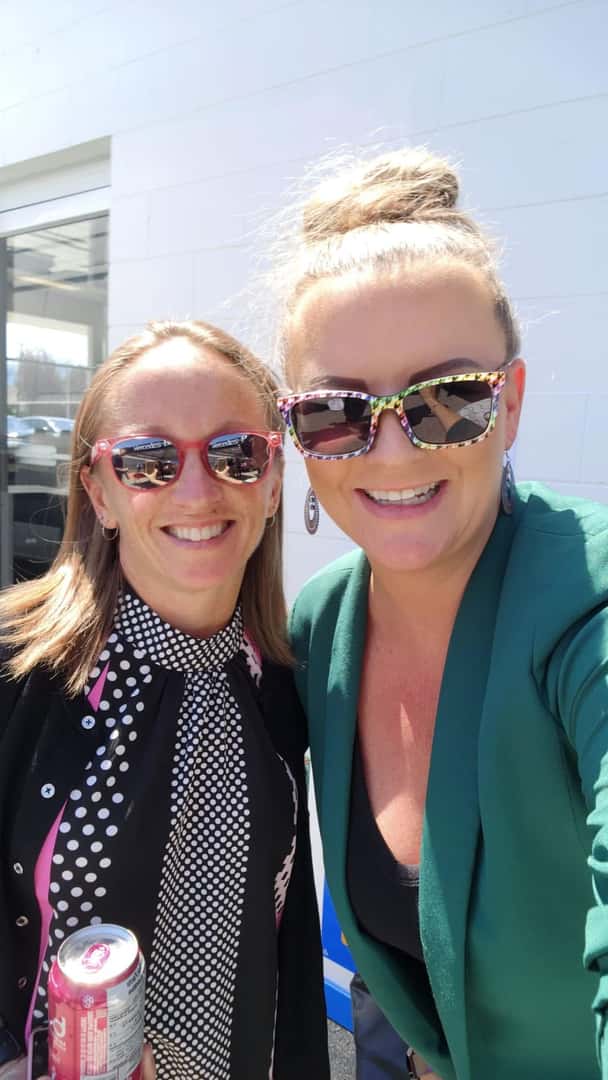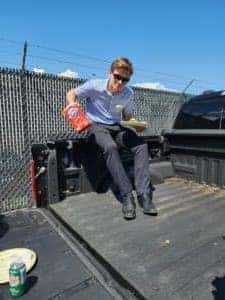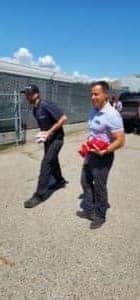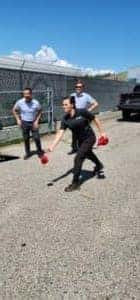 Big Opening for Mercedes-Benz Service and Parts – July 2023
Chris Falvo and Mr. Nguyen, our very first customer in the new building.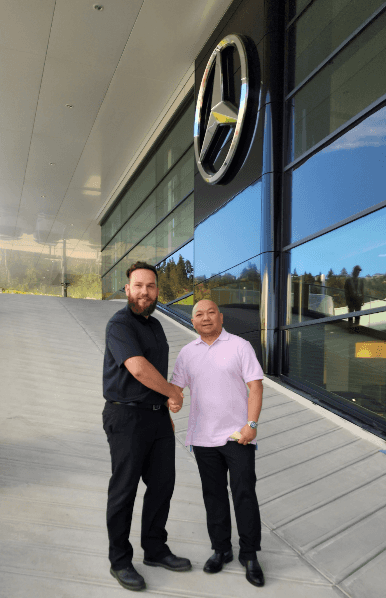 Trades Commencement Awards – June 2023
Our director of internal operations, Pamela Pearson, represented the New Car Dealers Association of BC (NCDA) and Sentes Automotive at the Trades Commencement Award ceremony and celebrated the hard work, passion, and dedication of the students in various of trades. "Trades are vital to the success of our economy, and the future is bright with these young apprentices." – Pamela Pearson (Director of Internal Operations).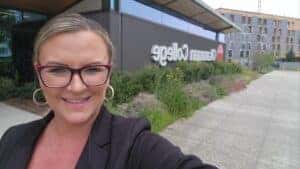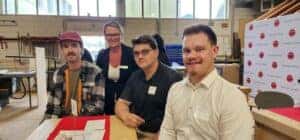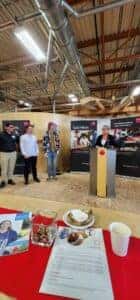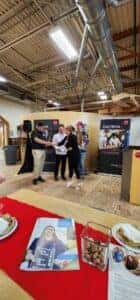 Way To Go, Rafal! – June 2023
Our fixed operations director, Rafal Chrzanowski, not only volunteered at the YMCA 'Cycle for Strong Kids' riding over 100kms but also raised $1,500 towards this program and helped raise over $200,000! WOW! You're amazing, Rafal. Thank you for everything you do for us and the community!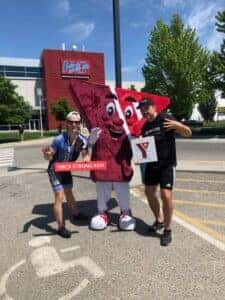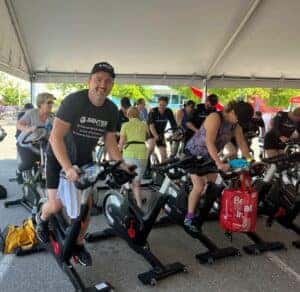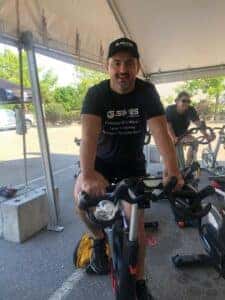 Counting the days to move in – May 2023
Hoists and tools boxes are now installed in the new Mercedes-Benz building. This is so exciting! We can't wait to see the new Mercedes-Benz store all finished and ready to rock 'n roll!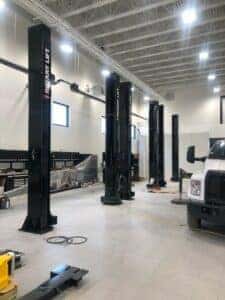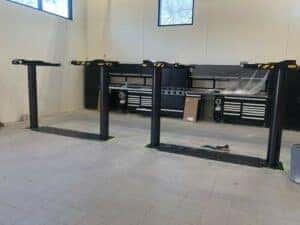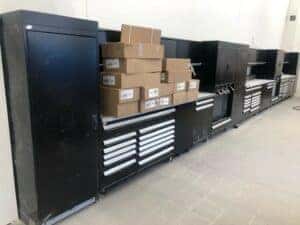 2023 Woman Of The Year – May 2023
Please join us in congratulating our very own Director of Internal Operations, Pamela Pearson, for being awarded as the 2023 woman of the year. Well deserved award, Pamela. Thank you for representing women, the community, and our company. Your hard work and dedication inspire us!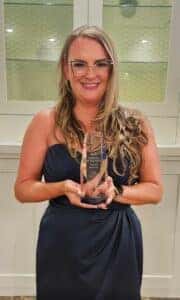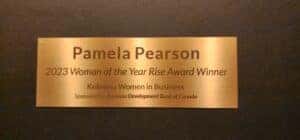 The Kelowna Mercedes-Benz team knows how to have fun! – April 2023
We would like to extend our gratitude for the hard work you do every day. It hasn't been easy this past year having our fixed operations and sales/finance teams in two different locations but your support and flexibility is EVERYTHING! The KMB Appreciation event took place at Red Bird Brewing, where everyone had a taste of the great food, beer and amazing company!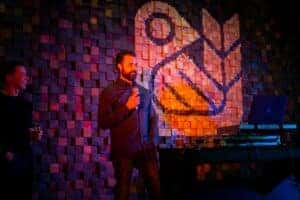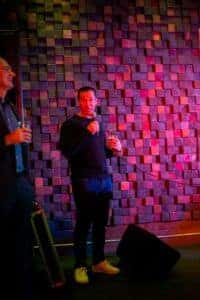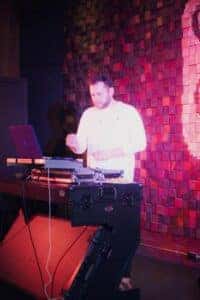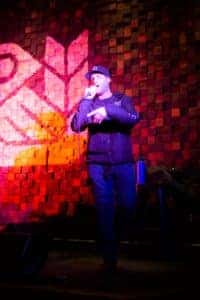 What a nice memory! – April 2023
One of our vendors sent us this awesome photo of his grandparents and their very first brand new vehicle, a 1990 Chevrolet, Cavalier, bought from us in 1990. What a beautiful picture to be displayed on their shelf!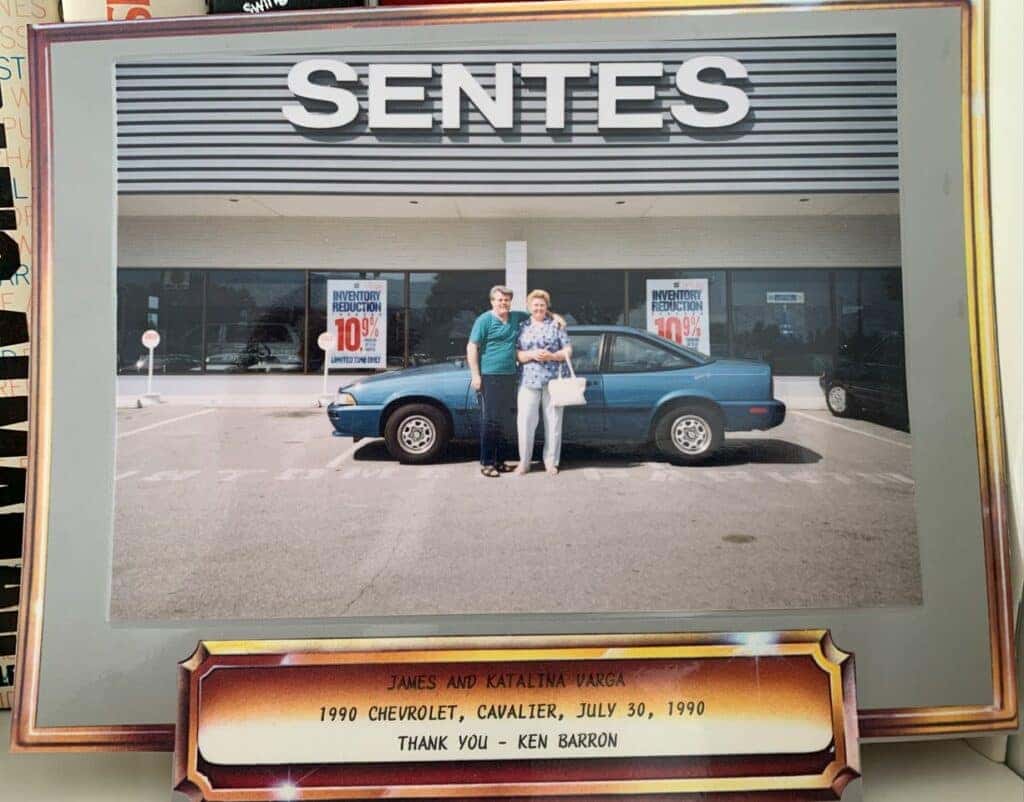 Congratulations Chris! – April 2023
It's such an honor to have you on our team, Chris! Thank you for always representing Sentes Automotive and Kelowna Mercedes-Benz the best way possible. You are an example of discipline, hard work and leadership!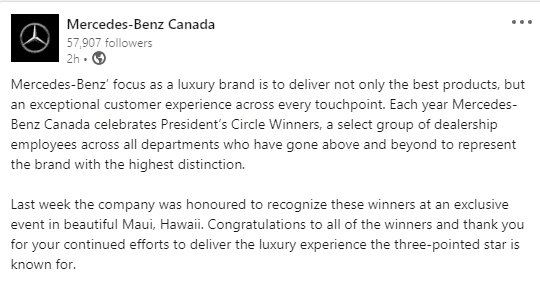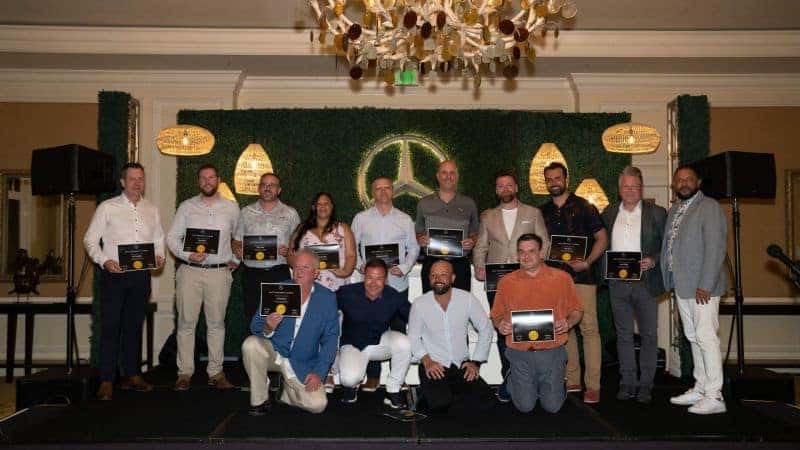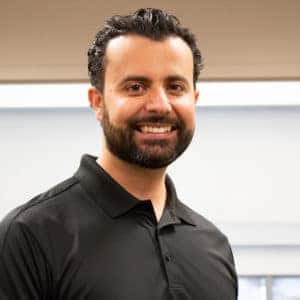 Happy International Women's Day – March 2023
We are proud to have so many wonderful and hard-working women in our group. Congratulations on your special day. Thank you for everything you do for our company!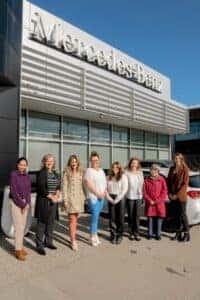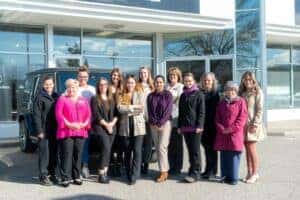 BBQ at Mercedes-Benz – February 2023
Our service and parts department at the Kelowna Mercedes-Benz store enjoyed a delicious BBQ hosted by James Harris, Assistant Service Manager, for all the hard work they do every day. What a nice treat!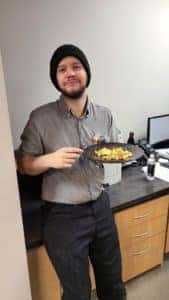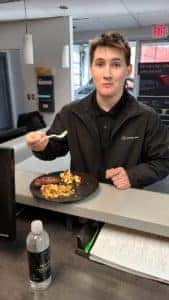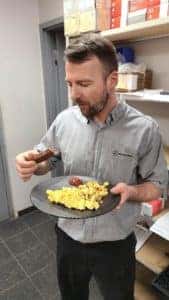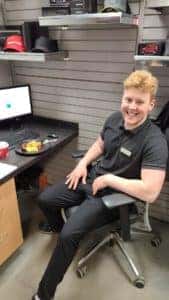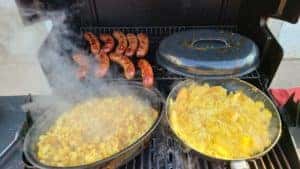 Music is the language of the soul – February 2023
Happy to share that our very own Chris Falvo & Cory Myraas (KMB) participated in the Fireside Festival this past Sunday, February 5th. The Fireside Festival was created as an animated space for people to re-invite joy into the grey months of the year. Our Kelowna Mercedes-Benz store was one of the sponsors of the show and provided a ride to some artists in the 2023 Mercedes-AMG® G 63 from the airport to the show. What a great way to support local artists, staff members, and culture!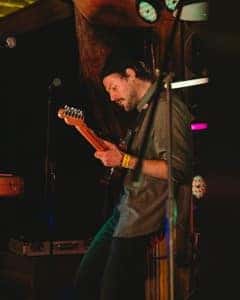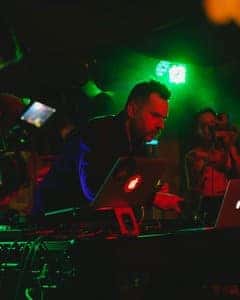 Big Achievements – January 2023
A special congratulations is in order for our newly certified red-seal technician, Keydon Braybrook! We are so proud of your big achievement! Keydon has been with Kelowna Mercedes-Benz for 5 years now. He originally came to us from Kal Tire as a lube/tire technician and became an apprentice shorty after. Keydon has put a lot of time and dedication over the years supporting the shop, he continuously gained product knowledge and year after year tuned his skills and challenged himself by taking on more complex repairs. You are an example of hard work pays off, Keydon! We love to see you growing and building a career with us!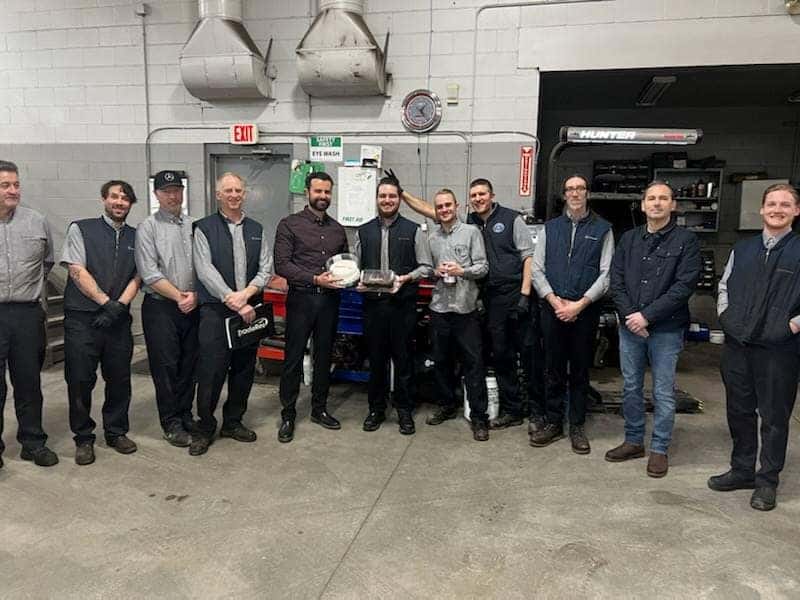 Kelowna Mercedes-Benz # 3 in Canada – January 2023
Congratulations Kelowna Mercedes-Benz team for an outstanding CEI! Our dealership ends the year #3 in Canada for Combined Sales and Service at a score of 4.89/5.00 and 51.68% completion which is the highest in the country.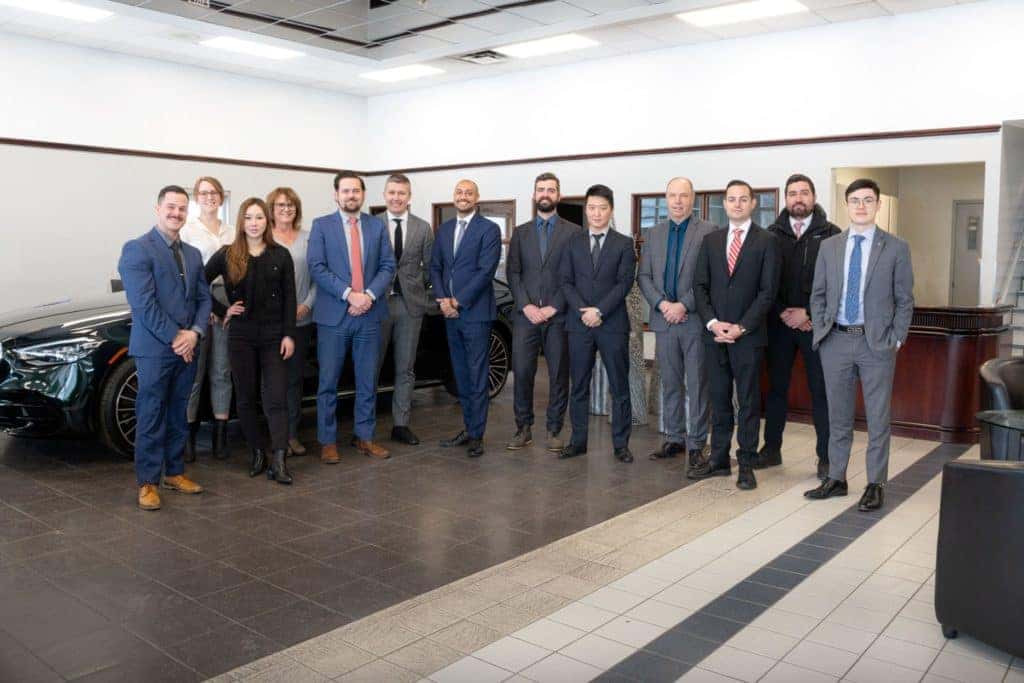 2022 Sentes President's Award Winners – January 2023
Please join us in congratulating the following 4 staff members who have been recognized as '2022 President's Award' winners within the sales teams at Sentes Automotive. Special CONGRATULATIONS to Adam Boast (Kelowna Infiniti Nissan) for being the 'Wildcard Winner' with 174.5 vehicles sold.
Mark Samson 1st place (Kelowna Infiniti Nissan), Adam Boast 2nd place (Kelowna Infiniti Nissan), Maggie Foun 3rd place (Kelowna Mercedes-Benz), and Colton Steeds 4th place (Lexus of Kelowna)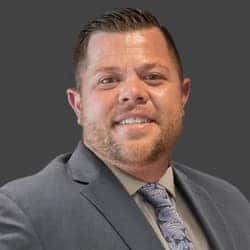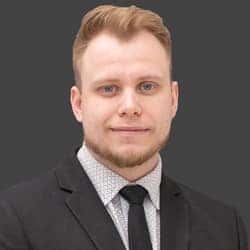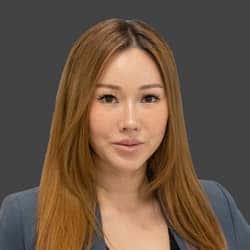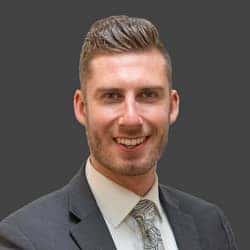 Starting The Year On the Right Foot – January 2023
Our Lexus of Kelowna staff was surprised by the Kelowna Chamber of Commerce with delicious treats as a random act of kindness on Monday, January 16th, known as Blue Monday. Blue Monday refers to the time of year when the excitement of the holidays are over, holiday bills start to roll in, and the dreary winter weather starts to weigh on people's mental health. Sentes Automotive paid forward a random act of kindness by bringing lunch to another local business; our IT partner, Northern Computers. Let's keep the positivity rolling by making 2023 the 'Random Act of Kindness' year!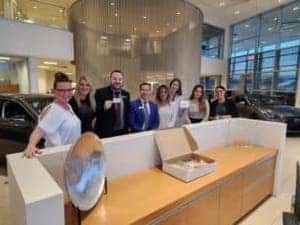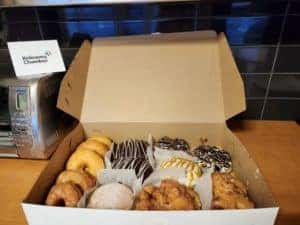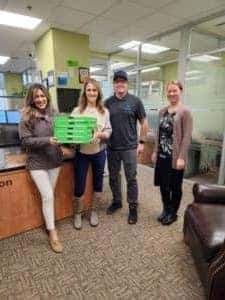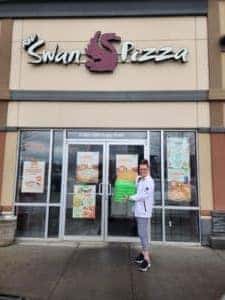 Christmas Party – December 2022
Our Sentes Holiday Party took place on December 3rd at Big White resort. It was a celebration dedicated to all our staff members for their enthusiasm and dedication they all brought in 2022. We look forward to an incredible and successful 2023.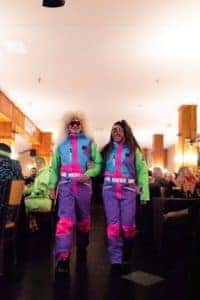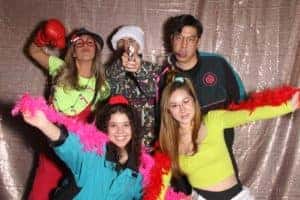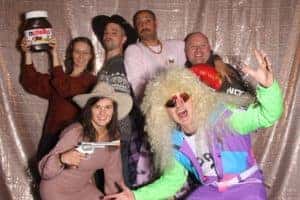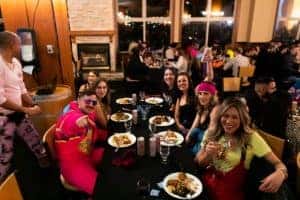 Christmas Potluck & Gift Exchange – December 2022
Christmas is a time to have fun and enjoy the holiday spirit, that is why our stores enjoyed delicious treats and exchanged gifts as part of the festivities. Thank you to everyone for participating in all the fun, we already can't wait for next year!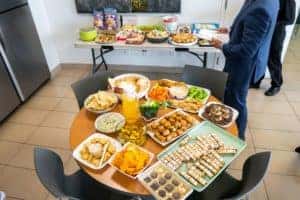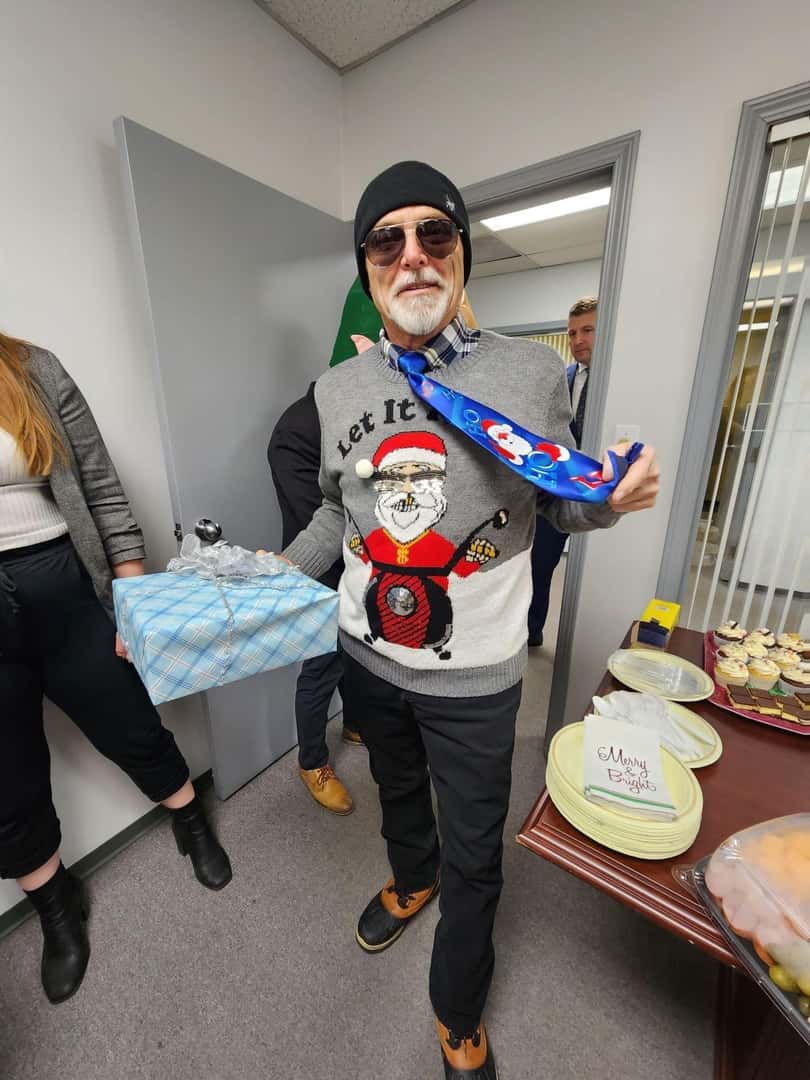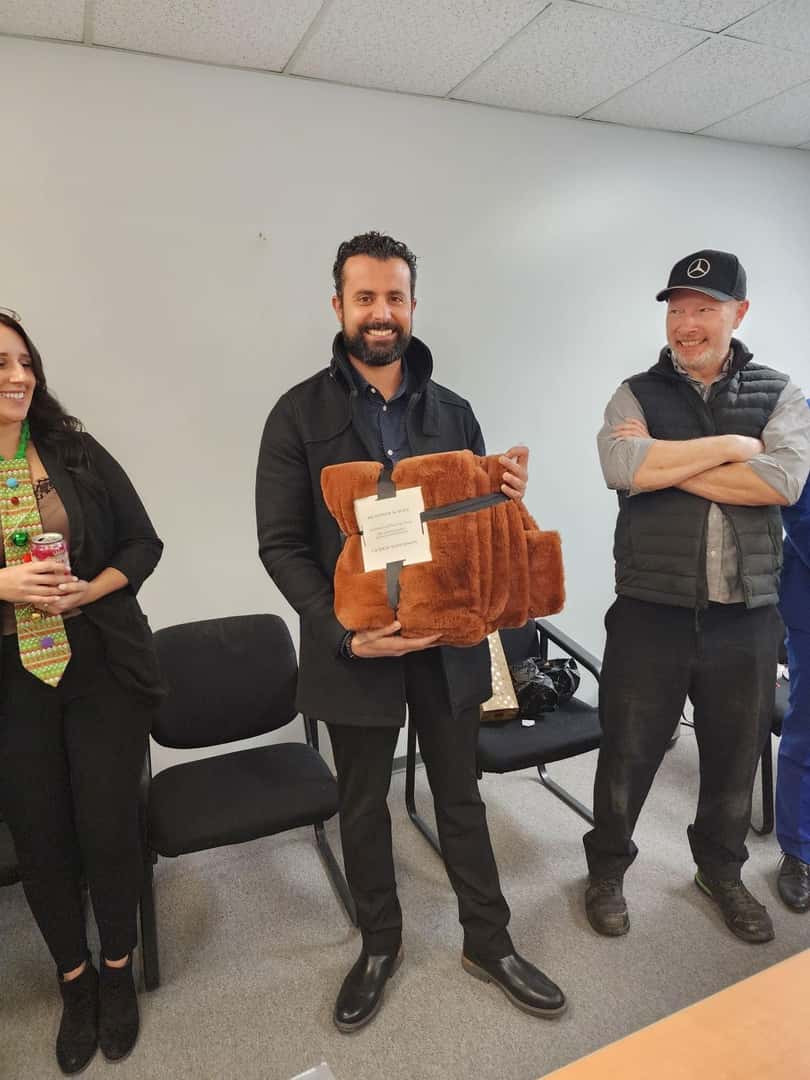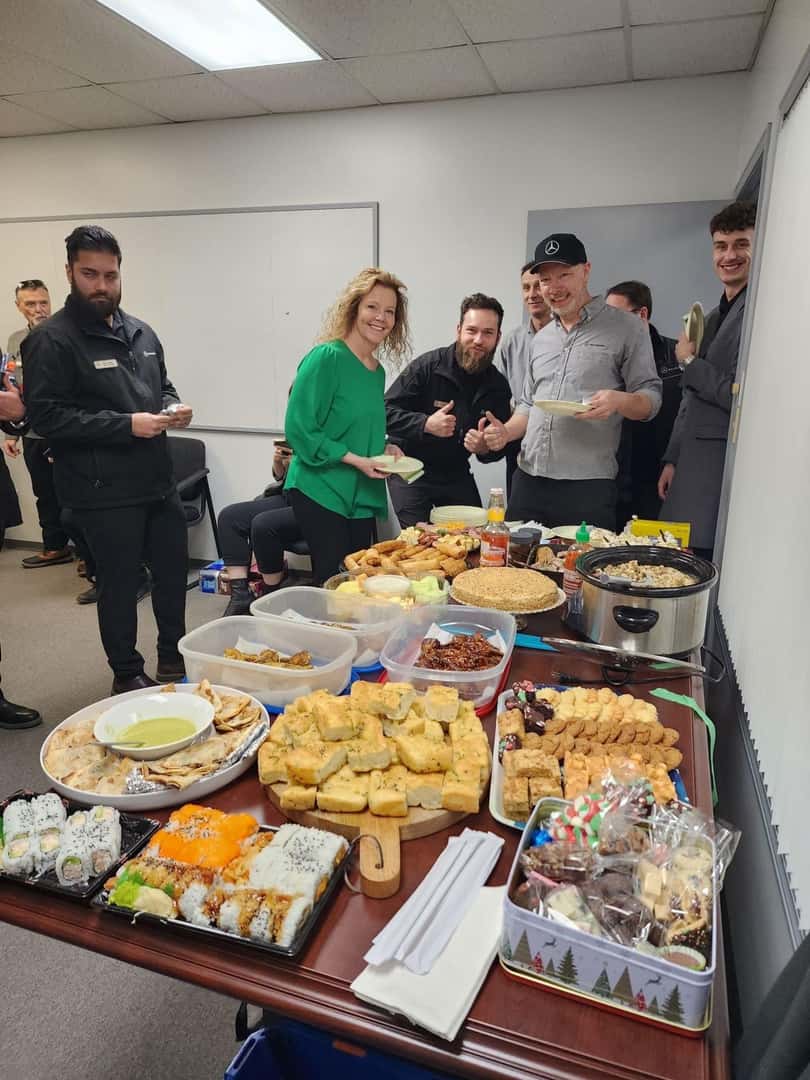 Santa at Sentes – December 2022
We had two very special guests stop by our Lexus of Kelowna dealership to have some family fun and spread the Christmas cheer! A special thank you to Chris Neves (Fixed Operations Manager at Kelowna Mercedes-Benz) and Sam Kaloti (General Manager Kelowna Mercedes-Benz) who played the roles of Santa Clause and The Grinch and volunteered their time to help raise donations for families in need this year. A big shout out to everyone who donated, came out in support of a good cause and for some fun!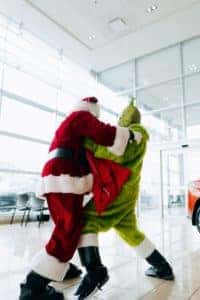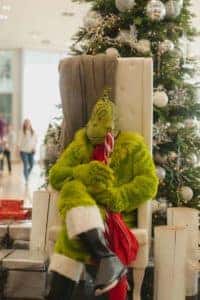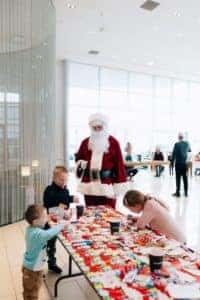 Service Valet/Detail Appreciation – December 2022
We celebrated the detail and service valet teams of our stores as an appreciation for the outstanding work they do every day. Hard working employees like all of you make this company what it is today. Thank you for bringing your best to work every single day! Our detail and service valet crew enjoyed an exciting night of bowling and delicious food at 'Pins and Pints' in West Kelowna.
We are constantly impressed by your performance. Thank you for your hard work!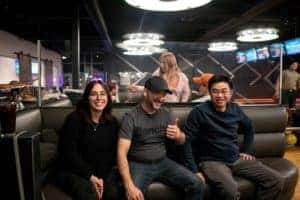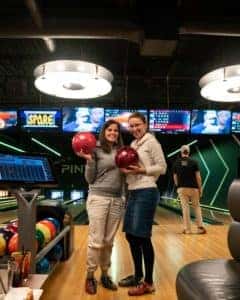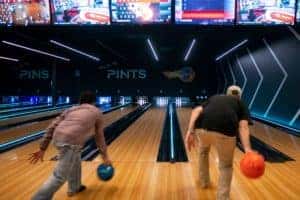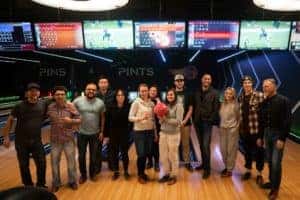 Naloxone Training – November 2022
Pamela Pearson, our Director of Internal Operations, and a few staff members attended The Commerce ConneX Event at 'The Bridge Youth & Family Services Society' sponsored by the Kelowna Chamber. The team had the chance to learn about overdose prevention and how to best react when faced with those situations as well as how to correctly administer Naloxone when needed. Thank you to those who participated and learned more about overdose awareness.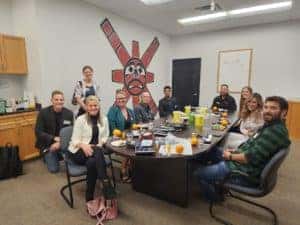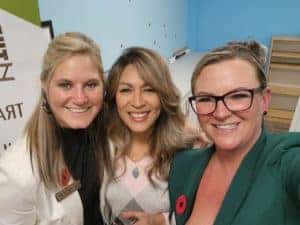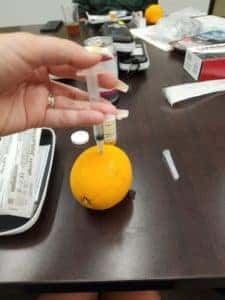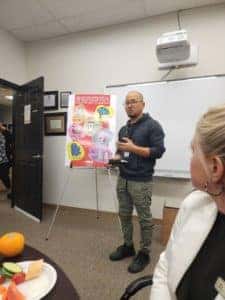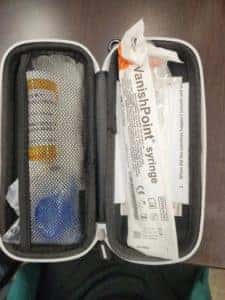 Technician Appreciation – November 2022
The month of October we celebrated the technician team, as an appreciation for all they do everyday for our company. We know how hard you all work to deliver the best service to our customers. Your valuable knowledge and unique skillset in the automotive industry and determination certainly makes an impact on results and performance to this company. Our technicians enjoyed a night of bowling and beer at Pins and Pints in West Kelowna.